Families
Family Fun: A Guide for Families Seeking Safe, Sun-Drenched, Cultural and Natural Holidays.
Cabo Verde is known for having a hot and dry climate for most of the year, making it a perfect destination for families who want to enjoy the sun and beach. On the islands, some of the world's most beautiful beaches can be found, known for their crystal-clear waters and white sands, ideal for swimming, relaxing and practicing water activities.
Cape Verde's history and culture are deeply influenced by a diverse mix of African, European and Brazilian cultures, which have developed over the centuries. Visiting museums, churches, villages and local markets, exploring the country's culture, are some of the things to do as a family.
The rich mix of cultural influences makes Cape Verde a unique destination, where ancient and contemporary traditions intertwine to create a unique and diverse cultural identity.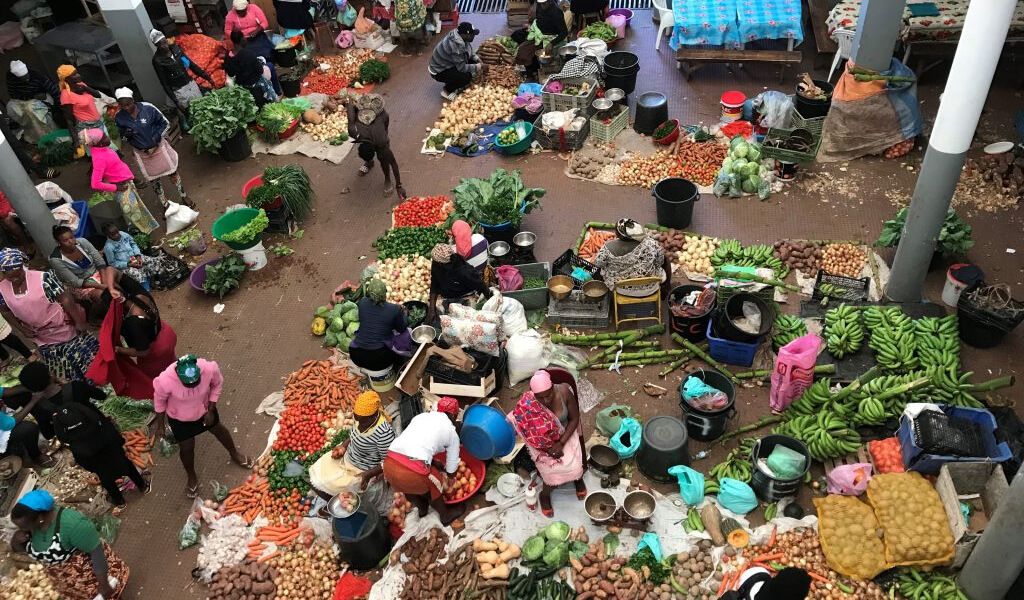 Cape Verdean cuisine is diverse and flavorful with a variety of traditional dishes such as cachupa (a stew), pastel filled with spicy meat known as "pastel com diabo dentro" (devil-filled pastry) and fresh seafood that is great for enjoying delicious meals with your family in local restaurants or markets.
Cape Verde is easily accessible from Europe and other continents because its islands are relatively small; it's easy to travel from one island to another while exploring all that the country has to offer.
Furthermore, Cape Verde is a safe and welcoming country where families can explore freely without any worries. The locals are friendly which makes visiting even more pleasant.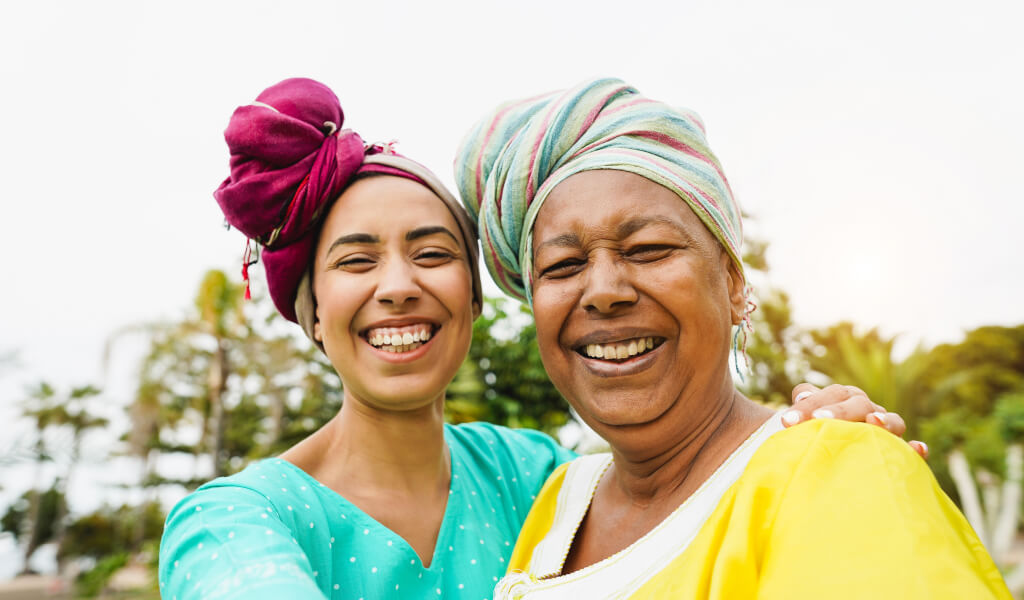 Ilha do Sal: the perfect beach destination
Known for its white sandy beaches and crystal-clear waters, Sal is a great option for those who enjoy water sports, boat trips, visiting salt pans or enjoying the nightlife.
Beaches
Famous for its beautiful beaches where you can swim, sunbathe, play beach games and practice water sports such as windsurfing, kitesurfing and diving
Kite Beach, for example is a popular spot for kiteboarding and windsurfing. Here you can observe practitioners or take water sports lessons

Boat trips
It's possible to go fishing excursions, catamaran trips or glass-bottom boat tours that allow admiring marine life in the region;
Terra Boa
Terra Boa is a locality situated on Sal Island, which is part of the Cape Verde archipelago. It's an area in the island's interior, known for its arid and unique landscapes, contrasting with the paradise-like beaches that the island also offers.
When visiting Terra Boa, travelers will have the chance to explore a different part of the island, away from the touristy beaches. It's an opportunity to appreciate the natural beauty, learn about the local economy, and experience a more peaceful perspective of Cape Verde.
Pedra de Lume
Discovered in 1833, the mineral salt from Sal posed the challenge of transportation from the crater to the port of Pedra de Lume.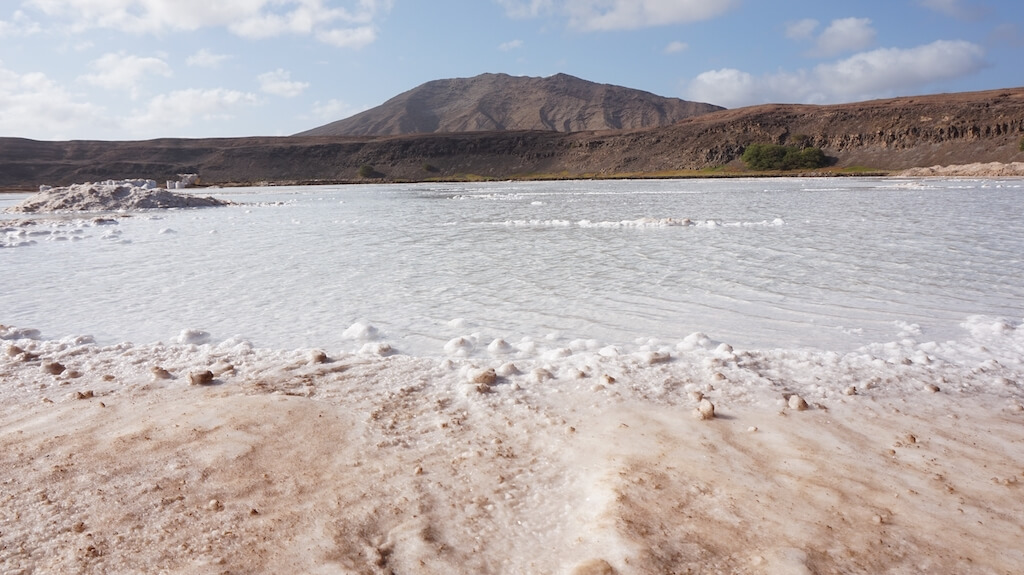 Initially, animals were responsible for this transportation, but in 1921, a 1,100-meter-long cable car was implemented, with a capacity to carry 25 tons per hour. The remnants of the wood are still visible today.
Subsequently, a tunnel was built in the crater wall to facilitate access.
Even though large-scale production ended in 1985, traces of the old workers' houses, the factory, and storage sites can still be found today.
Currently, the salt pans operate on a reduced scale, mainly producing for therapeutic and beauty products.
On the other hand, the crater has become a tourist attraction, and the uniqueness of the salt pans within an extinct volcano has led to Pedra de Lume being considered as a candidate for UNESCO World Heritage status.
Learn more here

Salt Museum
The Salt Museum, located in the historic building of the Cultural Center in Santa Maria, is dedicated to preserving the history and culture of the island.
Its mission encompasses research, documentation, cataloging, and maintenance of significant cultural assets. Beyond that, it seeks to use these artifacts as educational tools to strengthen local identity and promote culture through exhibitions and publications.
The museum building, which predates the 20th century, once housed significant state institutions, such as the old customs house and the post office. This structure holds intrinsic heritage value, which was further enhanced by the establishment of the museum.
Learn more here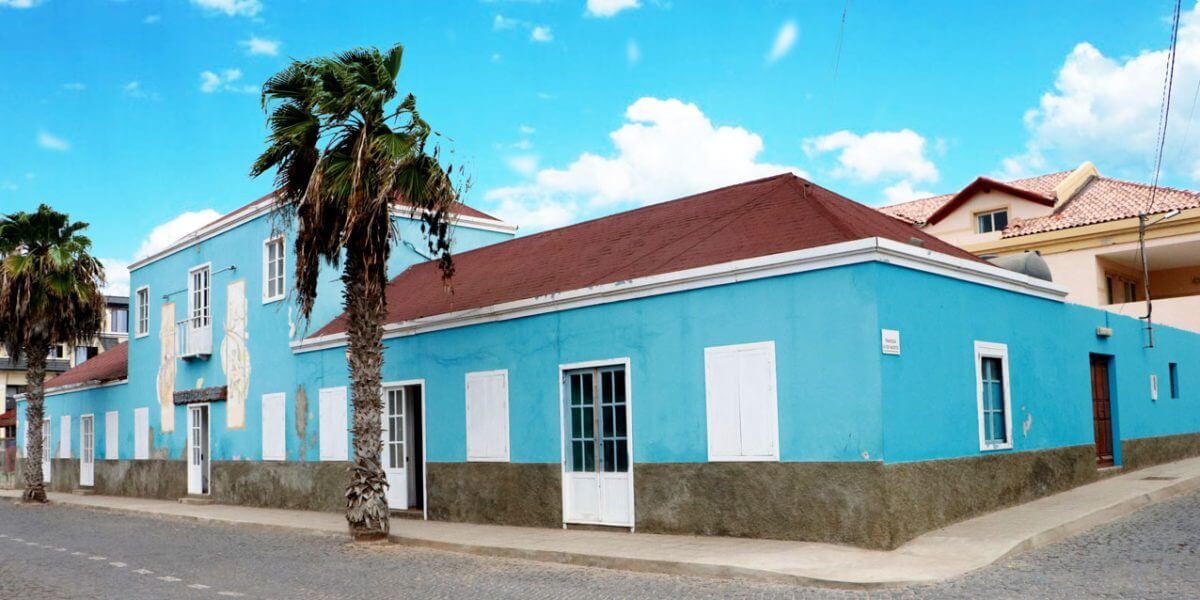 Espargos
Sal Island's largest city to explore local life including visits to street markets, shops and local restaurants.
Ilha da Boa Vista: Perfect Natural Wonders
Boa Vista is famous for its deserted beaches, sand dunes and stunning landscapes, excellent for activities such as diving, boat trips or nature walks.
Beaches
The most popular beaches are Praia de Chaves and Praia de Santa Mónica, great options for sunbathing and swimming, hiking and boat trips;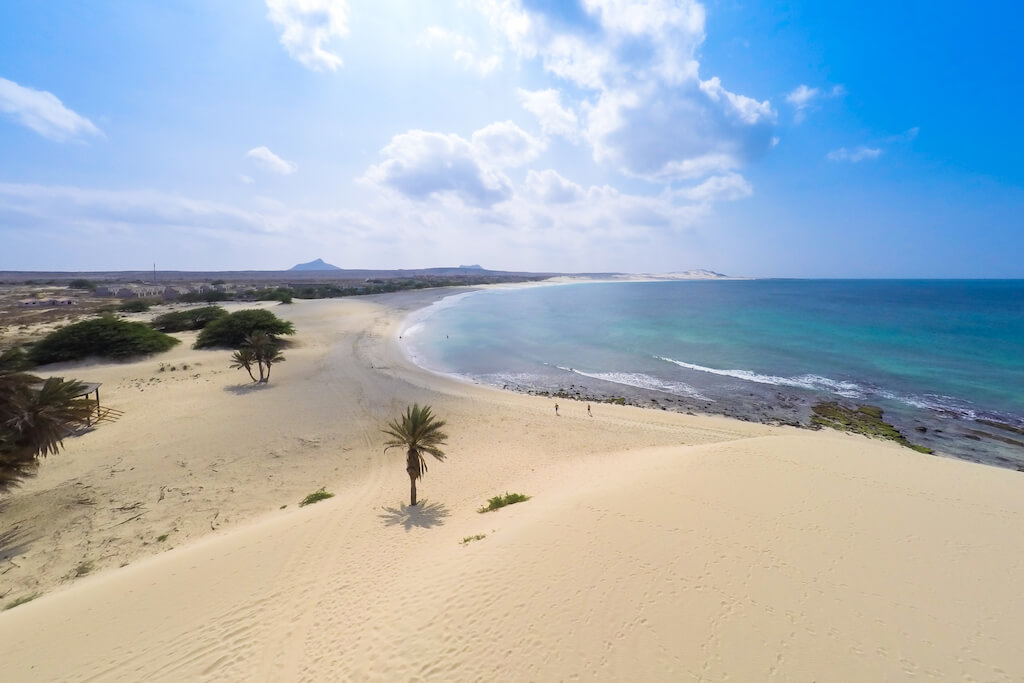 Water sports
Its waters are suitable for diving, windsurfing and kitesurfing; it is possible to take lessons or just watch the practitioners;

Boat trips
Boat tours around the Island of Boavista, in Cape Verde, offer travelers an exciting and relaxing way to explore the beauty of the coastline and the island's crystal-clear waters.
Catamaran tours are popular on the Island of Boavista. They provide a relaxing and comfortable experience, allowing the traveler to enjoy panoramic views of the sea and coast while gliding through the waters.
The Island of Boavista is a prime location for spotting dolphins and whales during certain times of the year. Specific boat tours are organized to take visitors to points where it's possible to see these magnificent marine animals.
Catamaran tours, glass-bottom boat tours, and fishing excursions are some of the options available.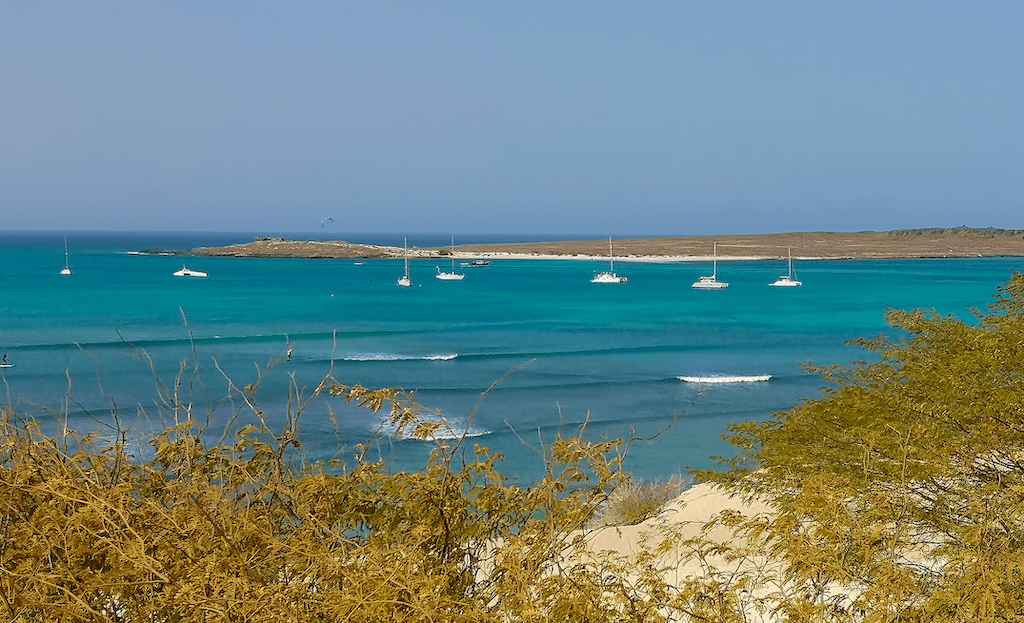 Horseback riding
To explore the island's stunning landscapes at a trot.
Sand dunes
The sand dunes in Boa Vista, Cape Verde, are an iconic and striking attraction of the island. Boa Vista is known for its vast stretches of white sandy beaches and dunes that form breathtaking landscapes.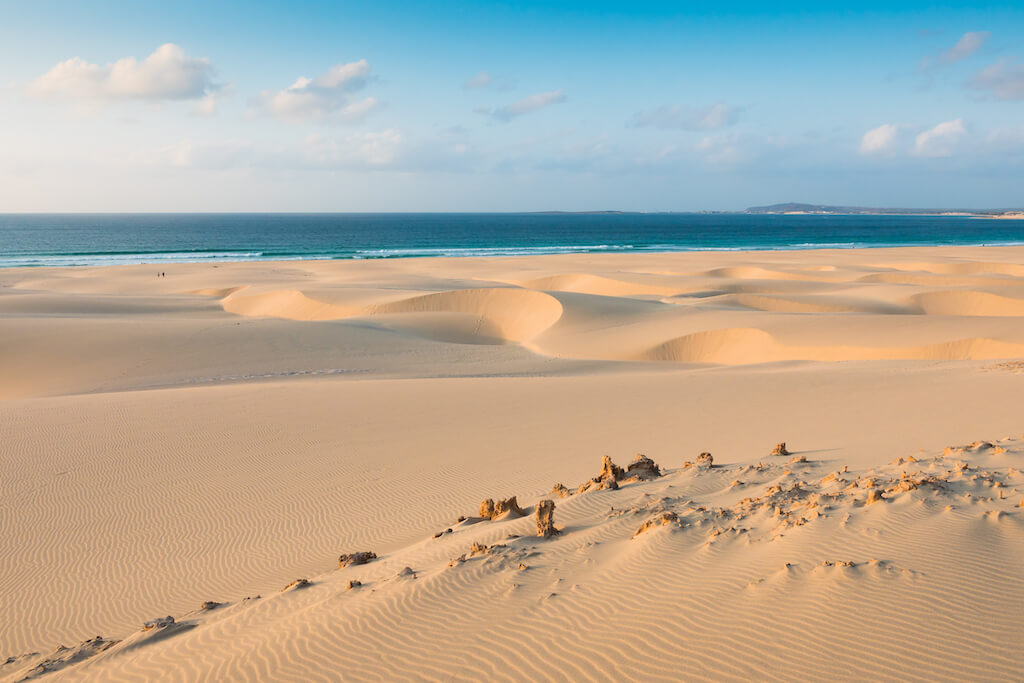 Upon visiting the sand dunes in Boa Vista, travelers will have the opportunity to experience the unique and stunning landscape that characterizes the island. It's a chance to connect with nature and admire the majesty of the desert meeting the ocean.
Viana Natural Reserve
A sanctuary for wildlife, with various animal species, including sea turtles, migratory birds, among others;
The Viana desert, located in the northwest part of Boavista, is a distinct natural phenomenon.
It stretches approximately 1 km in length and 5 km in width, showcasing a combination of light sand and black soil grains.
This unique landscape is shaped by winds that carry sand from the African continent, accumulating it in Boavista due to its topography and proximity to the African Mainland.
The resulting dunes are dotted with sparse vegetation and imposing dark volcanic rocks. This composition also results in a visual spectacle of varied colors, with the interplay of light and shadow creating an incredible effect.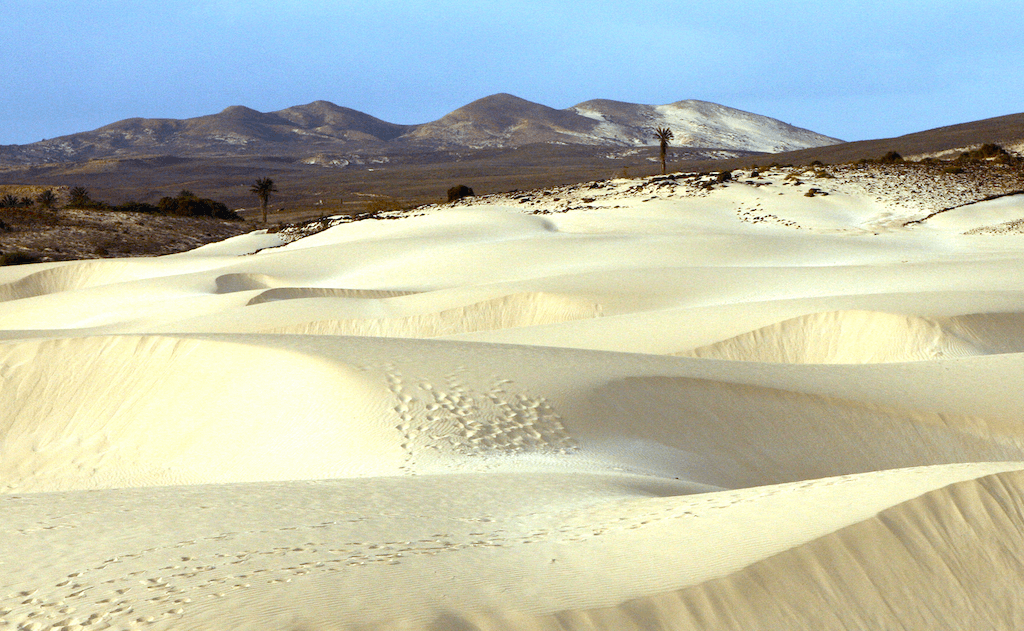 Sal Rei city
The largest city on Boa Vista Island is excellent to get to know local life by visiting street markets, shops and enjoying gastronomy
Island of Santiago: family culture and history
This is the largest island in Cape Verde, with a rich historical and cultural heritage present in its traditional villages, museums, and local markets.
The island also offers beautiful beaches and lively nightlife.
Cidade Velha
One of the most popular attractions on the island is a UNESCO World Heritage Site. It's the location where Portuguese settlers established the first colony on the islands and offers a historical and cultural view of Cape Verde.
Must-sees include: the fort, churches of Nossa Senhora do Rosário and São Filipe, as well as ruins from Nossa Senhora da Conceição church and Ribeira Grande de Santiago Cathedral.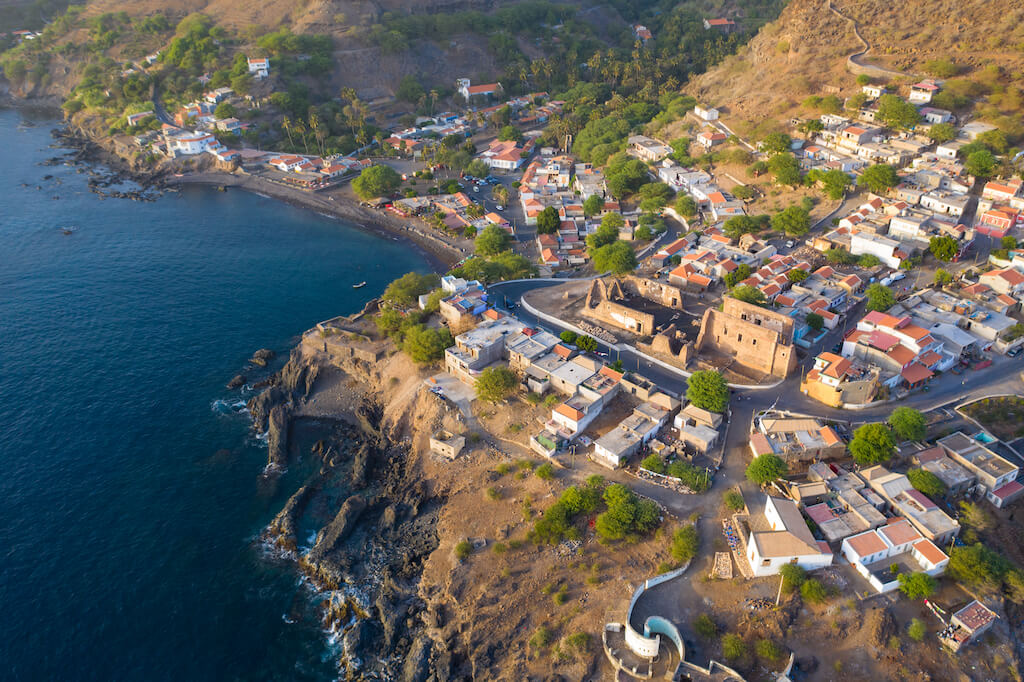 Beaches
There are several beaches around the island, with Tarrafal Beach, Quebra Canela Beach, and Kebra Cabana Beach being among the most popular.
Beach Resorts
The Island of Santiago, in Cape Verde, boasts several stunning beaches along its coast, each with its own characteristics and attractions, notably:
Tarrafal Beach: Located on the northern coast of the island, Tarrafal Beach is famed for its crystal-clear waters and white sand. It's a popular beach for swimming and practicing water sports.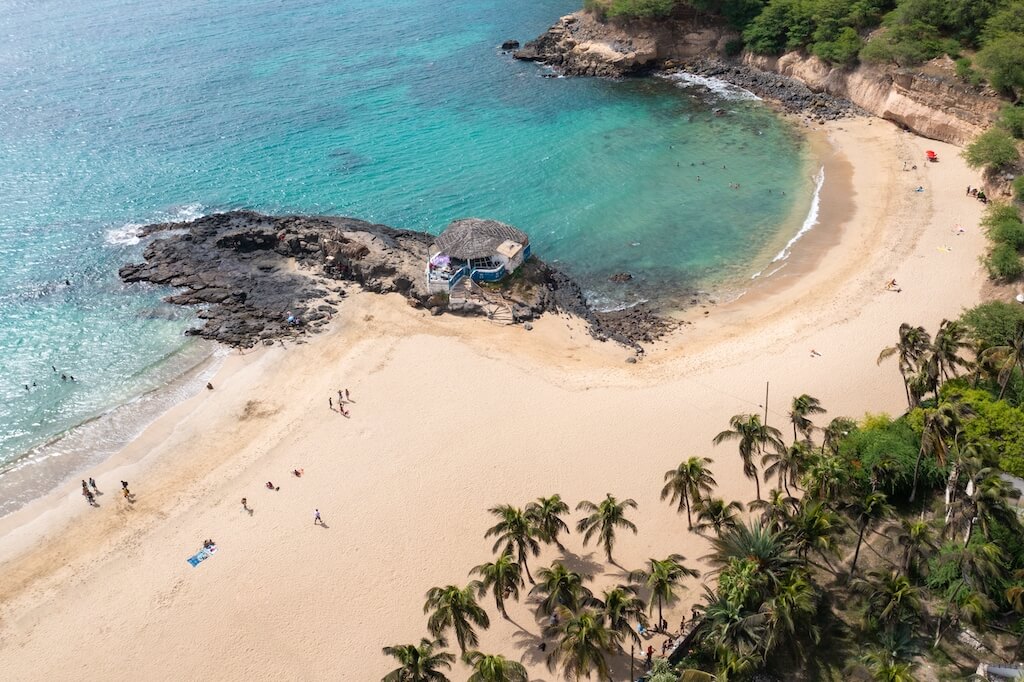 Praia dos Amores in Calheta de São Miguel: Situated on the island's southern coast, this beach is surrounded by cliffs and rock formations, making it a picturesque spot for relaxation.
Ribeira da Barca Beach: This is another beautiful beach on Santiago's northern coast, known for its calm waters and natural beauty.
São Francisco Beach: Located near the historic center of Praia, Santiago's capital, this beach is popular among locals and visitors for seaside walks and sports activities.
Kebra Kanela Beach: This is one of the most renowned and charming beaches of Santiago Island, in Cape Verde. Located on the island's southern coast, Kebra Kanela is a picturesque and popular beach that draws both locals and tourists seeking a peaceful haven.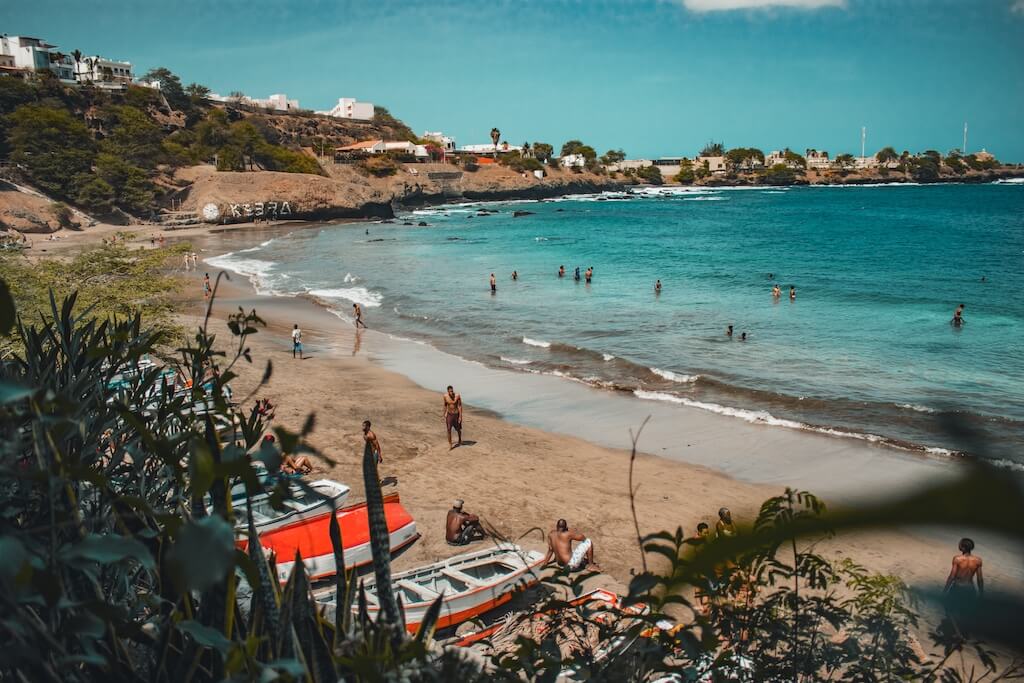 Each beach has its own charm and offers a unique opportunity to enjoy the beautiful sceneries and the relaxing environment of Santiago Island.
Serra da Malagueta Natural Park
The Serra da Malagueta Natural Park is a natural preservation area that is located in the central part of Santiago Island, covering an extension of mountainous and rugged terrain. It is a mountainous region that encompasses spectacular landscapes, unique biodiversity and opportunities for outdoor activities and ecotourism.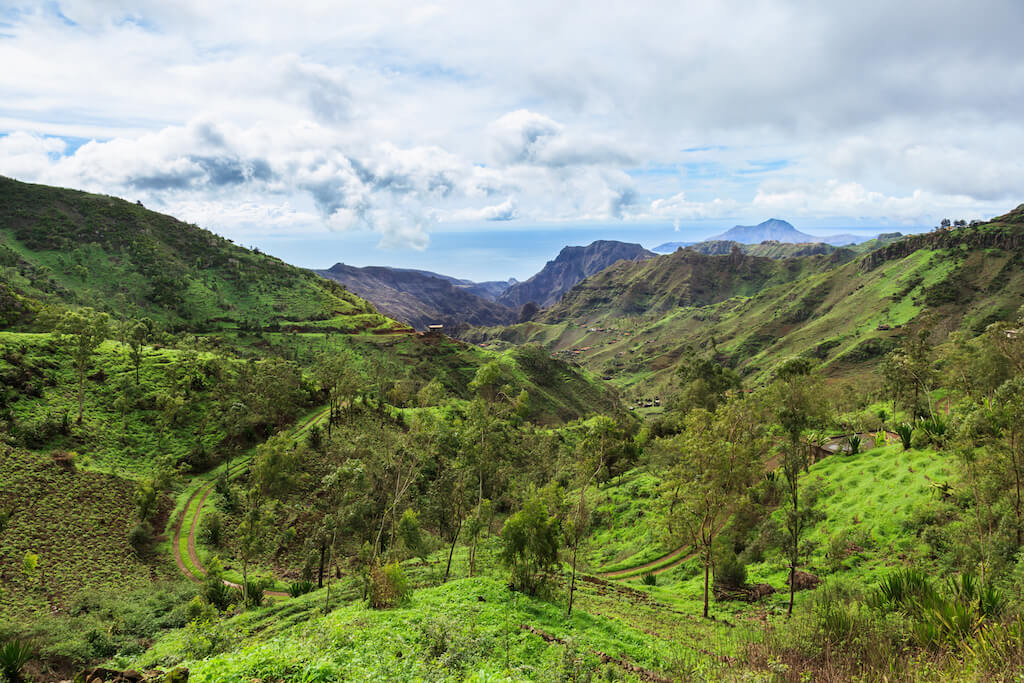 The park is characterized by hills, valleys, mountains, and rock formations. It is an area of great scenic beauty, with breathtaking panoramic views of the mountains and the sea. It offers a network of trails and paths that allow visitors to explore the mountainous landscape and enjoy incredible views. The park is a true popular destination for ecotourism and adventure tourism. Visitors can partake in hiking, trekking, bird watching, and photography.
For any traveler who enjoys being in touch with nature, appreciating beautiful landscapes, and exploring trails, the Serra da Malagueta Natural Park is definitely a place to consider during any and all visits to the Island of Santiago, Cape Verde.
Learn more here

Sucupira Market
One of biggest markets in Cape Verde archipelago which has an excellent range of local products such as crafts items including clothes foodstuffs spices etc.
Praia City
In capital city there are museums shops restaurants nightlife plenty festivals & cultural events throughout year;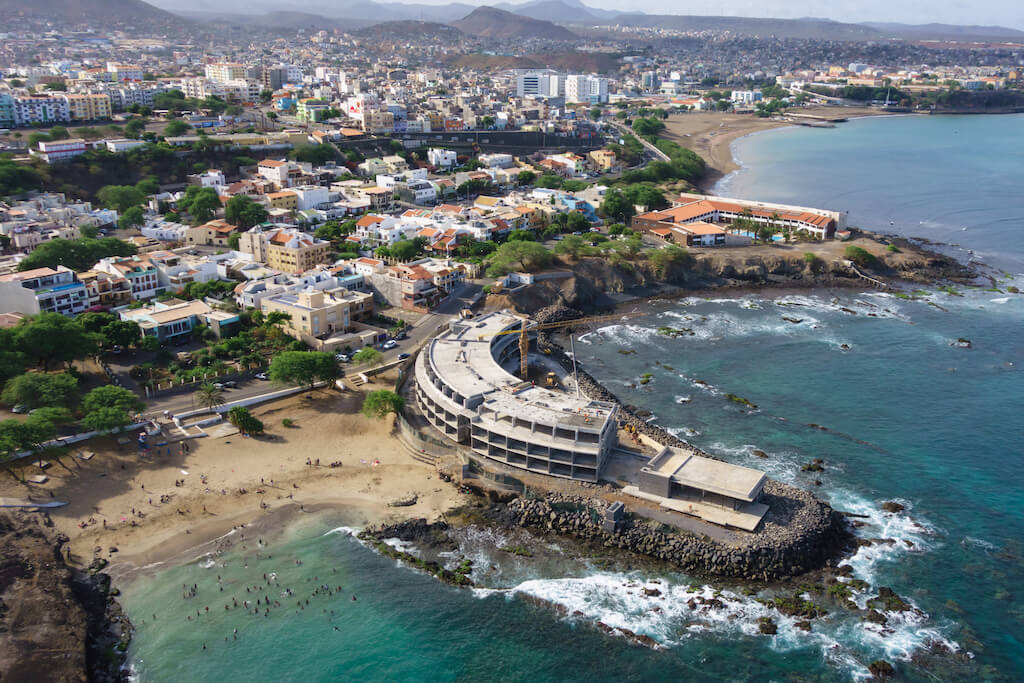 Tabanka Museum
An ethnographic museum that teaches about Cape Verdean culture & history covering topics like music dance traditions & daily life;
Boat trips
With emphasis on Catamaran trips, boat trips are popular on several islands, predominantly on the Islands of Sal and Boa Vista. They offer a relaxing experience as you sail through the crystal clear waters and enjoy swimming and snorkeling.
Some islands, like São Vicente, have impressive caves and rock formations on the coast. Boat trips can include exploring these sea caves.
The activities offered may vary depending on the island and weather conditions, but regardless of the tour the traveler chooses, the experience of exploring Cape Verde's stunning waters is always unforgettable.
Ilha de Santa Luzia
The Island of Santa Luzia is one of the islands in the Cape Verde archipelago, located in the Atlantic Ocean. However, it stands out for some distinct characteristics compared to other islands in the country.
It lies five miles from the Island of São Vicente in the Barlavento group of islands, covering an area of 35km2 with its highest point being 395 meters above sea level. The island is known for its untouched natural landscapes, with mountains, deserted beaches, and a serene ambiance. It is often cited as an example of preserved and wild nature.
Although the Island of Santa Luzia is not a conventional tourist destination due to limited access and the absence of tourist infrastructure, it is highly valued for its natural beauty and the opportunity to experience an untouched environment.
Island of São Vicente: a vibrant blend of culture, music and beaches
São Vicente is the second largest island in Cape Verde and is known for its artistic and cultural scene.
The island hosts many festivals and events throughout the year, including the renowned Baía das Gatas Music Festival. It's also possible to visit the historic city of Mindelo, the beaches on the island, and imposing mountains.
Mindelo
The second largest city in Cape Verde and the cultural center of São Vicente Island.
Visiting museums, art galleries, shops, restaurants, and enjoying nightlife are some of the activities to do;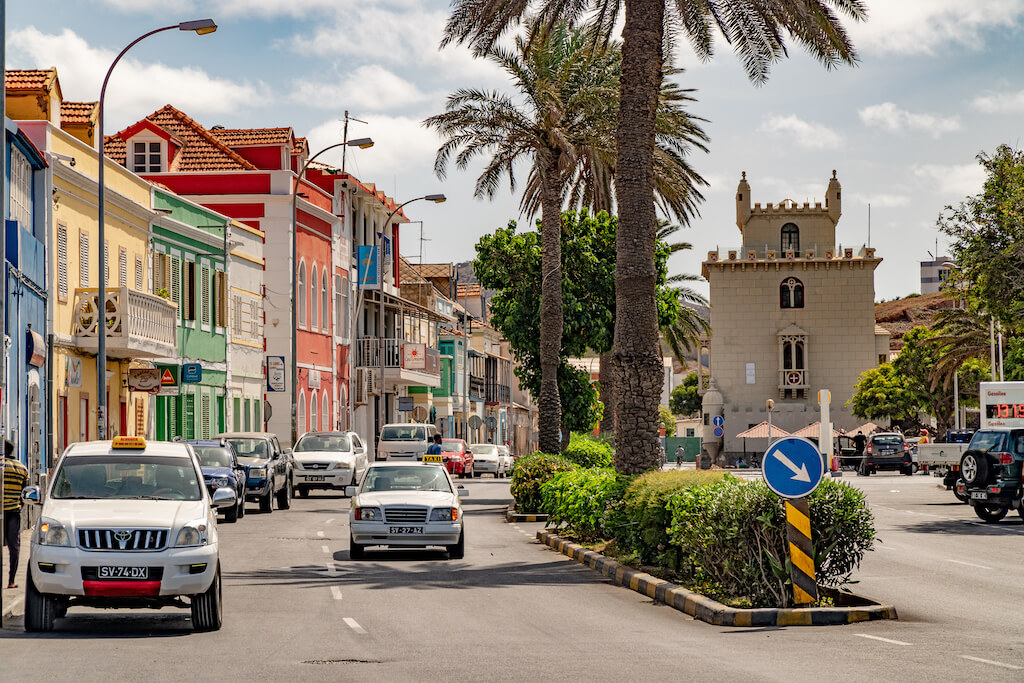 Centro Cultural do Mindelo
An art & culture center offering exhibitions, concerts & live performances.
Beaches
The most popular ones include Laginha Beach and Baía das Gatas Beach;

Fish Market
In Mindelo there is a vibrant fish market where families can try fresh seafood dishes and buy local souvenirs;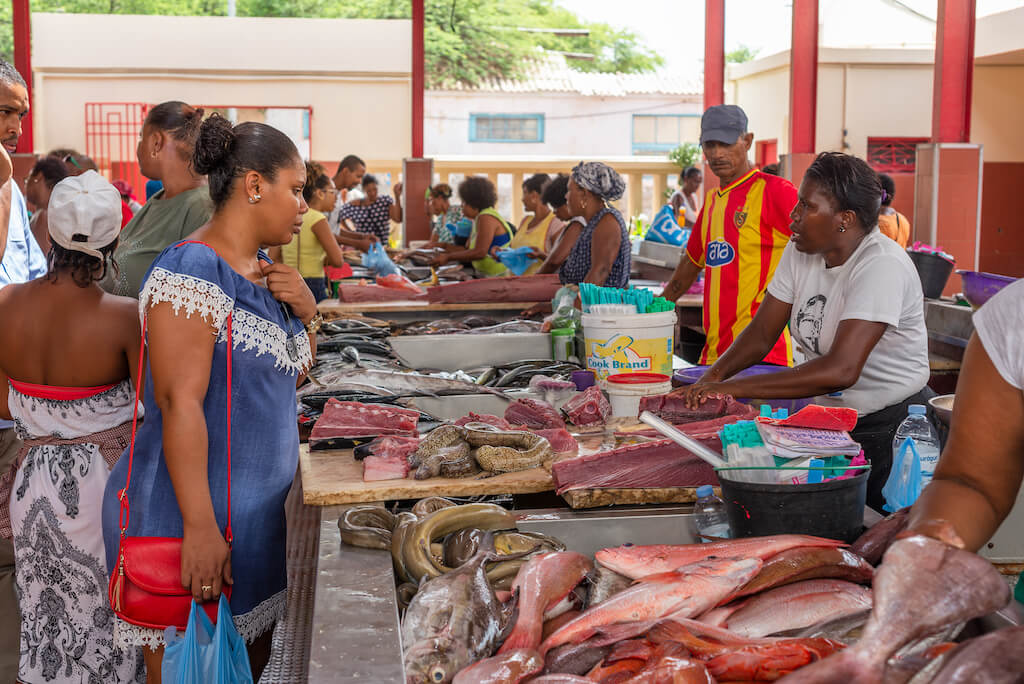 Carnival
Mindelo's carnival is one of Cape Verde's most important cultural events held annually in February or March. You can participate in carnival parades, watch musical performances, and try local food;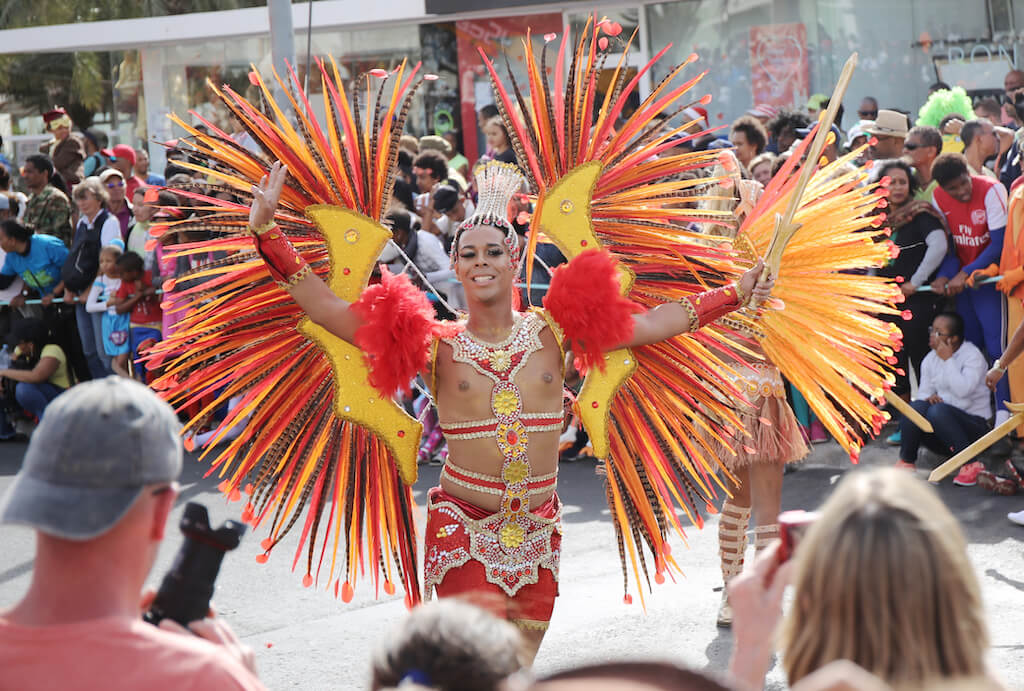 Monte Verde
A mountain that offers spectacular views of Mindelo City and sea after hiking to its top;
Island of Santo Antão: an adventure through the mountains, beaches and local traditions
This island is known for its mountainous landscapes and hiking trails. It's a great place for families who enjoy outdoor activities and nature.
Additionally, the island features picturesque beaches and charming traditional villages.
Hiking
A paradise for hiking enthusiasts. There are several hiking trails with varying levels of difficulty, perfect for adventurous families.

Notable trails include Pico da Cruz Trail, Vale de Paul Trail, and Ribeira Grande Trail.
Beaches
The Island of Santo Antão, in Cape Verde, is known for its spectacular landscapes, majestic mountains, and incredible beaches. The most well-known beaches are found in:
Tarrafal Beach of Monte Trigo: This is one of the most famous and visited beaches in Santo Antão. It's a golden sand beach, with calm waters and beautiful mountainous landscapes in the background. Tarrafal is a picturesque fishing village, and the beach is a great place to swim and relax.
Ponta do Sol Beach: Ponta do Sol is one of the main cities of Santo Antão and has a beautiful black sand beach. Besides the beach, the town itself is charming, with narrow streets and a welcoming atmosphere.
Cova de Paúl Beach: This beach is not only known for its clear waters and dark sand but also for the impressive landscape surrounding it. The Cova de Paúl area is a spectacular valley between mountains, where hiking is possible.

Boat trips
Coastal boat trips allow families to enjoy spectacular views of the mountains and the sea. These trips often include stops for swimming and snorkeling.
Porto Novo City
The City of Porto Novo is located on the Island of Santo Antão, the northernmost and westernmost island of the Cape Verde archipelago. Formerly known as Porto dos Carvoeiros, it is the seat of the municipality of the same name. It is the largest urban center of Santo Antão and contains the island's main port.
From Porto Novo, the island's main road infrastructure emerges, which, following the eastern coast, connects to the Town of Pombas in the City of Paul, Ribeira Grande, and Ponta do Sol. This road was joined, at the end of 2009, by the Estrada da Corda, which still connects to the municipalities in the northeast of the island by crossing the island's heights.
The City has several tourist attractions, among which, the volcanic natural monument - the iconic POZOLANAS of Porto Novo, classified as one of the 7 (Seven) Natural Wonders of Cape Verde.
Indeed, the Pozolanas of Santo Antão constitute geological formations of great economic and social relevance for two reasons: the first being their industrial use in cement production, and the second, because they form natural caves, which in the past housed families without their own homes. To the economic and social importance of pozolanas is added the intrinsic value of their existence only in Santo Antão, which is why the localities where they are found are considered of geological interest and are important geosites.
Ribeira Grande Municipal Market
A market where families can sample fresh fruits and vegetables, fish and seafood, and purchase local crafts.
Whether for a relaxing vacation or an exciting adventure, Cape Verde is a perfect choice for families looking to create unforgettable memories together.
Paul Valley
A lush valley that offers spectacular views and a peaceful, relaxing environment.
Visitors can hike along the valley trail, observe the local flora and fauna, and even visit a traditional mill.
Explore Cabo Verde
Sun and beach, mountain trails, landscapes of a nature that so easily springs up everywhere and a wealth of customs and traditions that does not translate into any price: Cabo Verde is a paradise that rests by the sea.
With the morabeza of the people and the magic that is only found in Islands of sun and sea, this archipelago is a universe of experiences to discover.
Flavors, smells and colors permeate memories and here you can feel the warm breeze on the skin and the sweetness of life.
Travel Wise
Getting to know a new country is synonymous with new adventures. Each country is a country. It is a different culture, with its own laws, customs, tastes and peculiarities distinct from any other part of the world.
Preparing your trip in advance can save you some challenges.
Here you can find the most frequent questions of travelers and some tips so that you can get to know the country smoothly.
Newsletter
Sign up for our newsletter and discover travel experiences you'll really want to try.