Santo Antão Island
Santo Antão steals hearts at first sight. The contrast between the magnitude of the extensive rocky landscapes, the vastness of the sea and the green valleys is unexpected and breathtaking.
779 km²
The second largest island of Cape Verde
1.979 m
Above sea level
GPS
17.0000° N 18.25.0667° W
43.000
People
Refuge for nature lovers
The Isle of Santo Antão is a realm of unparalleled beauty.
Nestled in the northwest corner of Cape Verde, the moment one sets foot on this island, they are greeted by a landscape of astonishing and unexpected contrasts.
The grandeur of Santo Antão, with its sweeping rocky terrains, boundless seas, and verdant valleys, promises an experience like no other.
Unveiled to the world in 1462 by Portuguese explorers, Santo Antão is a mosaic of European, African, and South American influences.
Its capital is Porto Novo, while other significant towns include Ribeira Grande and Paul.
Santo Antão has cradled numerous musicians, artists, and writers within its embrace, counting the poet Corsino Fortes among its luminaries.
It boasts a rich cultural heritage, a tapestry woven from African, Portuguese, and Brazilian threads.
Traditional music and dance breathe life into the island's soul, with morna, coladeira, and funaná reigning as its most beloved styles.
Discovering the island through its trails
Santo Antão is home to some of the world's most breathtaking trails, offering a singular experience for hikers of every caliber.
The island's rugged terrain and diverse landscapes create the perfect backdrop for adventurers to chart new paths and explore.
From the picturesque Ribeira Grande to the lush Paul Valley, not to mention the challenging ascent to the peak of Topo da Coroa, standing at 1,979 meters above sea level, a multitude of trails await.
Each one offers a chance to immerse oneself in the island's natural beauty and firsthand experience of its local culture and traditions. Here are three options.
Trilho Cova - Paul - Ribeira das Patas
This trail is a favorite among hikers for its awe-inspiring landscapes and challenging terrain.
Beginning in the village of Cova, it winds through the Paul Valley, one of the island's most fertile regions.
The trail then ascends to the ridge that divides Paul from the Ribeira das Patas Valley, offering panoramic views of both valleys.
Circuito Cruzinha - Ponta do Sol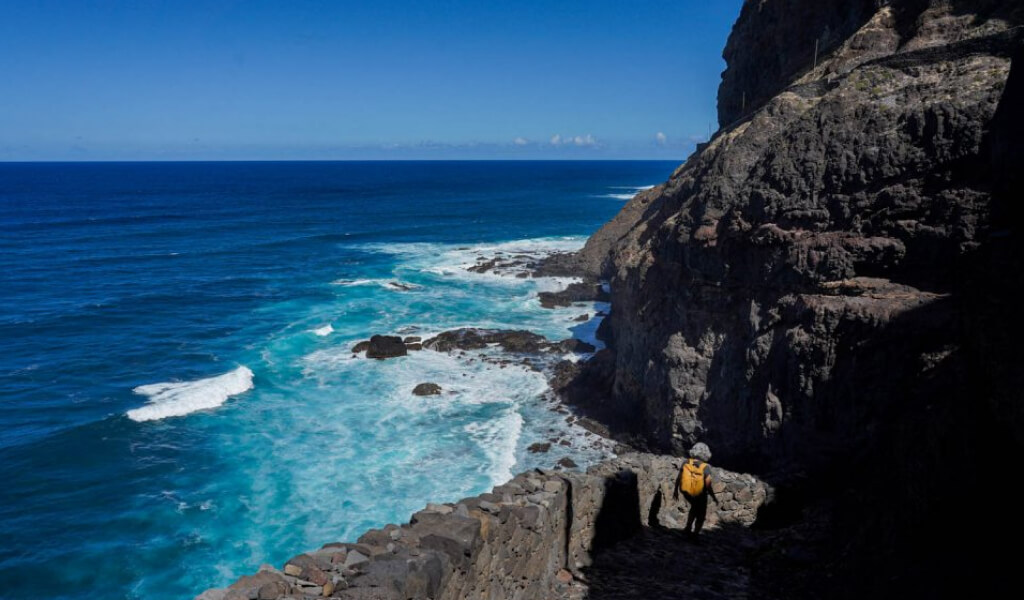 This trekking circuit guides walkers from the quaint village of Cruzinha to the coastal town of Ponta do Sol.
The trail meanders through verdant valleys, showcasing views of the island's towering peaks and the vast sea beyond.
Along the journey, one can visit the traditional villages of Fontainhas and Xoxo
Trilho Ribeira da Torre - Corda
Regarded as one of the most challenging hikes of Santo Antão, the rewards are truly worth the endeavor.
The trail takes walkers across the Serra da Corda, affording spectacular views of the island's craggy peaks and deep valleys.
The path also meanders through the picturesque village of Lagoa, culminating in the lush Ribeira da Torre Valley.
Explore the local markets
The markets of Santo Antão are a feast for the senses, filled with fresh fruits and vegetables, spices, crafts and other local products.
The Municipal Market of Ribeira Grande is the largest market on the island and a great place to soak up the lively atmosphere while wandering through colorful stalls.
There's everything from traditional fabric and ceramic baskets to exotic fruits and vegetables.
The markets are also a good choice for trying local delicacies - like cassava cake - and mingling with locals.
Discover the history and traditions
The Romarias Museum is located in the village of Ponta do Sol, dedicated to the religious festivals of the island, known as romarias which are an important part of the cultural heritage of the island.
The museum's exhibitions include traditional clothing, musical instruments and other objects used in these celebrations, as well as photographs and videos showing their traditions.
The museum also organizes workshops and events related to romarias, providing an immersive and interactive experience.
Taste the rum and the good food
The island is known for the famous Cape Verdean grogue, a sugarcane brandy produced on the island for centuries.
It's usually served in small colorful cups and enjoyed by both locals and tourists.
You can visit a grogue distillery to see how it's made and taste different varieties of the liquor.
Some of the most popular grogue distilleries on the island are located in Ribeira da Cruz and Corda.
POCKET GUIDE TO THE ISLAND OF SANTO ANTÃO
Below is a quick overview of some of Santo Antão island's most notable attractions
Sun and Beach Attractions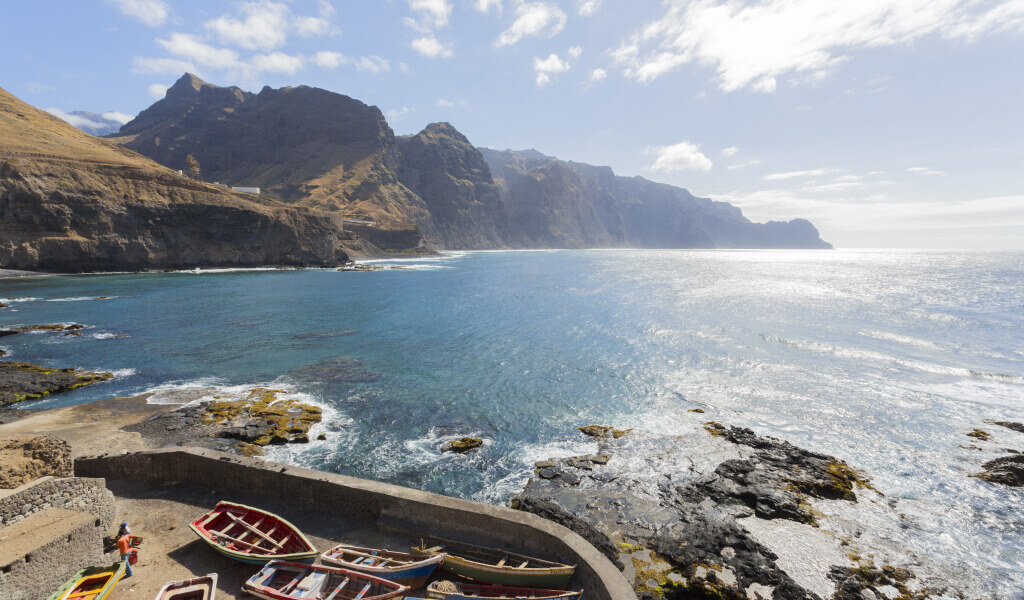 d'Aranhas Beach (Cruzinha)
Areias da Sinagoga Beach (Ribeira Grande)
Bote Beach (Porto Novo)
Campanário Beach (Porto Novo)
Escorralate Beach (Porto Novo)
Formosa Beach (Porto Novo)
Lisboa Beach (Ponta Sol)
Tarrafal Beach (Tarrafal)
Tarrafal do Monte Trigo Beach (Monte Trigo)
Toninha Beach (Porto Novo)
Nature and Adventure Attractions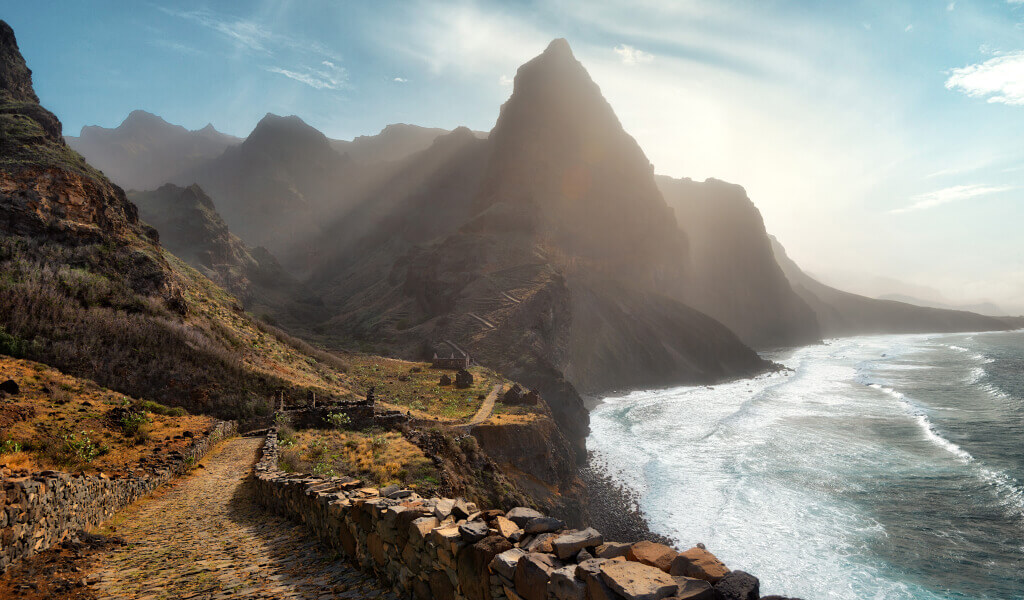 Fontainhas Village (Ribeira Garça)
Alto Mira (Porto Novo)
Borda de Cova (Paúl)
BTT / Montain bike (Lagoa, Paúl, Ribeira Grande, Porto Novo)
Buggy, 4x4, motoquad (Porto Novo)
Caldeira Vulcânica de Cova (Paúl)
Canyon Ponte Sul (Lagedos)
Chã de Branquinho (Porto Novo)
Coculi (Ribeira Grande)
Corda Road (Ribeira Grande)
Cratera Vulcânica de Lagoa and Espadaná (Porto Novo)
Cratera, Cova do Paúl (Paúl)
Foz da Ribeira de Fundão Dunes (Porto Novo)
Fontes Pereira de Melo Lighthouse (Paúl)
Figueiral de Cima (Ribeira Grande)
Pico da Cruz and Pêro Dias Forest (Paúl)
Fontainhas (Ribeira Grande)
Esmarcela Caves (Porto Novo)
Cruzinha Islet (Ribeira Grande)
Lombo de Boi Islet (Janela, Paúl)
Lombo Figueira (Porto Novo)
Manuel Lopes (Porto Novo)
Campo Redondo Viewpoint (Porto Novo)
Ted Knoll (Porto Novo)
Turtle Watching (Tarrafal, Cruzinha)
Bird Watching (Planalto Leste)
Paleodunas de Cruzinha (Ribeira Grande)
Natural Park of Moroços (Porto Novo)
Ponta do Sol Chã de Igreja (Ribeira Grande)
Ponte Delgadinho (Ribeira Garça)
Pozolanas of Santo Antão (Porto Novo)
Queda de Neve (Ribeira das Pombas, Paúl)
Cruz Stream (Porto Novo)
Bodes Stream (Porto Novo)
Lajedos Stream (Porto Novo)
Fria Stream (Porto Novo)
Route of Bruxa - Pico da Cruz/ Janela (Paúl)
Route of Flagelados (Porto Novo)
Shark Mountain (Entrada Novo, Escurraleto, Porto)
Tarrafal (Tarrafal)
Top of the Crown (Porto Novo)
Trail of Celado do Mocho (Ribeira Garça)
Trail of Vale do Paúl (Paúl)
Trail from Pinhão to Lombo Branco and Sinagoga (Ribeira Garça)
Trail from Ponta do Sol to Cruzinha (Ribeira Garça)
Trail from Tarrafal to Monte Trigo (Porto Novo)
Trail from Vale da Ribeira da Torre, Xôxô to Ribeira Grande (Ribeira Garça)
Xôxô Village Valley (Ribeira Grande)
Figueira Valley (Ribeira Grande)
Garça Valley (Ribeira Garça)
Tower Stream Valley (Ribeira Grande)
Pombas Stream Valley (Paúl)
Paúl Stream Valley (Paúl)
Duque Stream Valley (Cuculi, Ribeira Grande)
Aranhas Valley (Ribeira Grande)
Nautic Attractions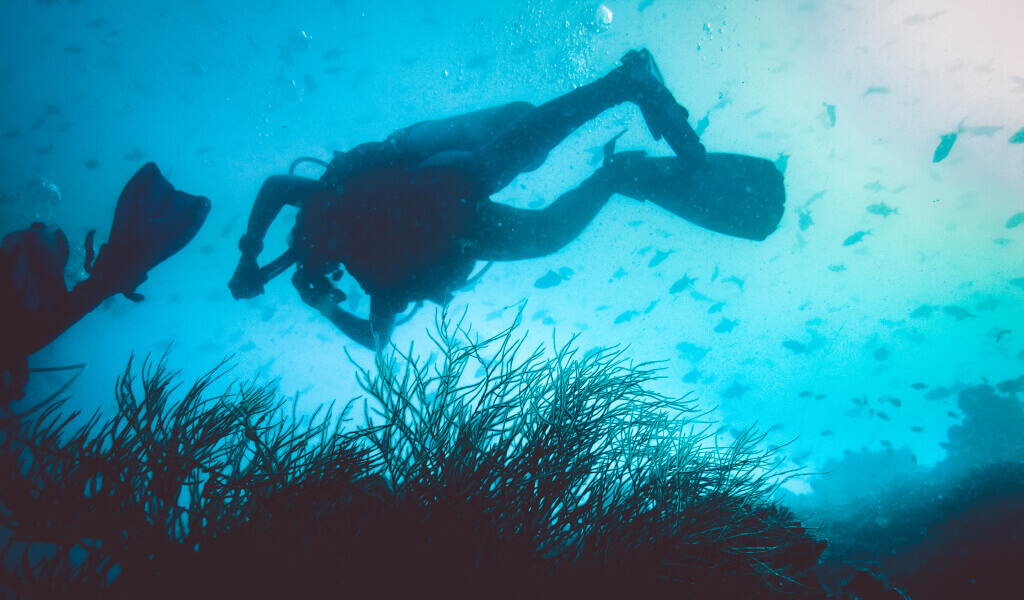 Scuba Diving (Porto Novo, Tarrafal)
Boat Tours (Ribeira Grande, Porto Novo)
Traditional Fishing (Ponta do Sol, Ribeira Grande, and Tarrafal)
Snorkeling (Porto Novo, Tarrafal)
Cultural Attractions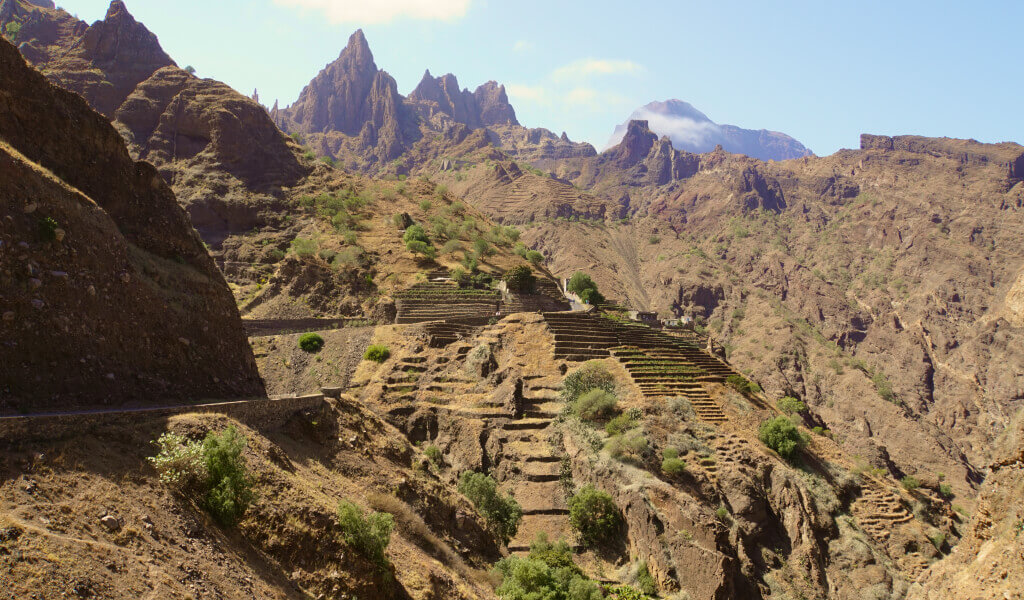 Fontainhas Village (Ribeira Grande)
Chã João Vaz Village (Paúl)
Espongeiro Village (Ribeira Grande)
Monte Trigo Village (Monte Trigo)
Cape of Ribeira (Paúl)
Centro da Ponta do Sol (Ponta Sol)
Pombas Vilage (Paúl)
Grogue Destilary (Paúl, Ribeira Grande, Tarrafal, Ribeira da Cruz)
Statue of the Mulher Cabo-Verdiana (Porto Novo, Ponta Sol)
Factory of Grogue no Vale do Paúl (Paúl)
Factory of Cheese (Porto Novo, Tarrafal)
Nossa Senhora de Fátima Festival (Alto Mira)
Nossa Senhora de Piedade Festival (Janela)
Santo Antão Festival (Ribeira Grande)
Santo António das Pombas Festival (Paúl)
São João Festival (Porto Novo)
São Joãozinho Festival (Ribeira das Patas)
São Pedro Festival (Garça)
Maritime Port of Porto Novo City (Porto Novo)
Street Art or Murals of Ribeira Grande (Ribeira Grande)
Tarrafal de Monte Trigo (Porto Novo)
Terrinha Vermelha (Figueiral Cuculi)
Sinagoga Village (Ribeira Grande)
Other informations about Santo Antão Island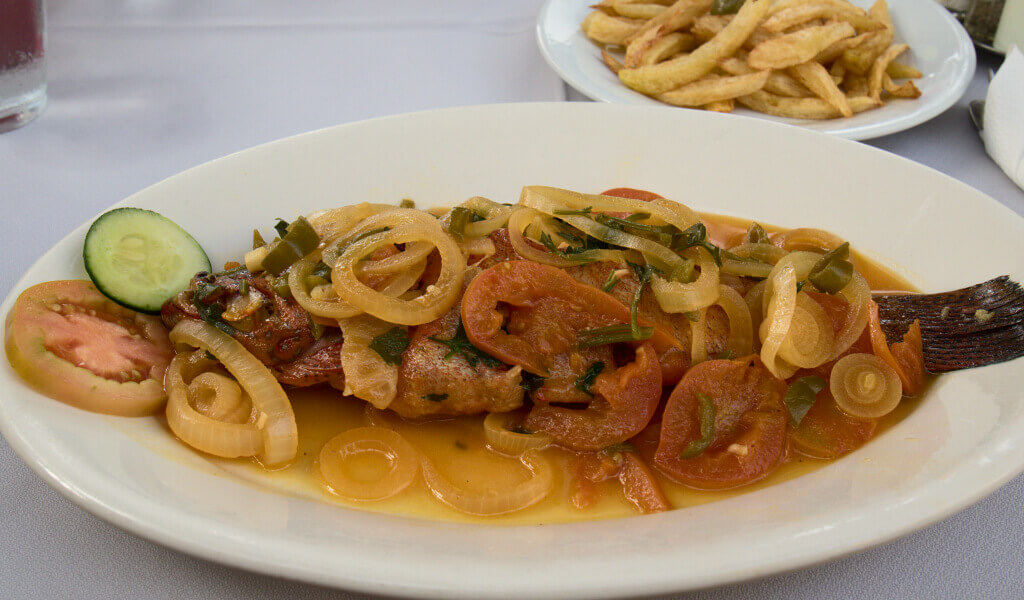 The cuisine includes fresh seafood, tropical fruits and locally grown vegetables, but to truly experience the flavor of Santo Antão you must try the goat stew with beans.
In terms of accommodation, Santo Antão offers everything from budget guesthouses to luxury hotels. You can stay in the capital city, Porto Novo, or one of the smaller villages.
There is no airport on Santo Antão, so those who wish to visit the island can fly into neighboring São Vicente and then take a ferry or small plane to Santo Antão.
The ferry runs several times a day and takes about an hour.
The small plane option is faster. For getting around on the island there are various options like private taxis or shared ones known as colectivos; public buses or car rentals are also available.
Explore Cabo Verde
Sun and beach, mountain trails, landscapes of a nature that so easily springs up everywhere and a wealth of customs and traditions that does not translate into any price: Cabo Verde is a paradise that rests by the sea.
With the morabeza of the people and the magic that is only found in Islands of sun and sea, this archipelago is a universe of experiences to discover.
Flavors, smells and colors permeate memories and here you can feel the warm breeze on the skin and the sweetness of life.
Travel Wise
Getting to know a new country is synonymous with new adventures. Each country is a country. It is a different culture, with its own laws, customs, tastes and peculiarities distinct from any other part of the world.
Preparing your trip in advance can save you some challenges.
Here you can find the most frequent questions of travelers and some tips so that you can get to know the country smoothly.
Newsletter
Sign up for our newsletter and discover travel experiences you'll really want to try.