São Nicolau Island
São Nicolau ran the world in the voice of Cesária Évora, pictured as the island of those who followed the "far way road" to São Tomé. It is a mystical land, given to the mysteries, beliefs and legends that accompany the days.
343 km²
Total area
1312 m
Monte Gordo is the highest point of the island
GPS
16º 36' N 24º 12' W
13.300
People
São Nicolau, born of music and mysticism, is a land steeped in legends, mysteries, and healing
Mountainous and rooted in agricultural pursuits, São Nicolau is a true embodiment of Cape Verde's Creole spirit, with customs steeped in enchantment and legends that, to this day, animate its people.
Here, amidst landscapes that juxtapose colorful homes against ebony rocks, one discovers baths of mud and sand, reminiscent of an age-old thalassotherapy spa.
São Nicolau is a cradle of mysteries and a deep-seated nostalgia known only to its inhabitants.
It is the offspring of music (for music binds our hearts), mysticism, and healing.
Positioned in the Barlavento region of Cape Verde, the island saw its first settlers in the 16th century and owes its name to the saint celebrated on the day of its discovery.
Covering an expanse of 343 square kilometers and home to around 13,300 people, this land belongs to a resilient and tenacious folk.
As Cesária once sang, during tougher times, they set sail to distant horizons in search of a better life.
A journey through the mythical and medicinal island of São Nicolau
Immortalized in Cesária Évora's music, São Nicolau tells stories of nostalgia and saudade (a feeling of longing or melancholy) and takes visitors on a journey towards deeply-rooted cultural heritages, dotted with dragon trees and unique landscapes.
The main urban center of the island is Ribeira Brava, a village with narrow streets and colonial architecture that shows the remote identity of its people.
This can be seen at the Matriz Church, S. José Seminary-Lyceum, and the old cathedral.
To the west, still overlooking Ribeira Brava, lies Cachaço village known for its dense fog but also offering clear views on sunny days over all of Ribeira Brava.
At Mount Gordo peak in Cachaço - the highest point on the island at 1312 meters- you can observe all of the archipelago.
But this requires luck as there may be fog.
Continuing towards Porto da Preguiça, you will find Forte do Príncipe Real which served as protection for the island while also paying homage to Pedro Álvares Cabral who passed through here en route to Brazil.
In Fajã located in northwest Sao Nicolau lays Baltazar Lopes da Silva's birthplace - a writer famous for his extensive agricultural productions - where dragon trees are classified as an endangered species.
Environmental awareness is very evident here as there are real efforts to preserve these rare trees.
Tarrafal Village-known for its beaches with sands rich in iodine and titanium believed to have medicinal properties -lies southwestward.
Those suffering from joint pain or bone ailments find natural thalassotherapy centers highly sought after here.
Tarrafal also houses a canned fish industry center where tuna caught nearby is transformed into products.
On your way to Ribeira da Prata you will pass by Barril Beach and Praia Branca.
In June, there are parades, bonfire jumps and drums that reverberate through the air while celebrating St. John's day.
At this time, the heat rises with sensual "coladera" beats-a dance that suggests courtship between couples-while cachupa is served to everyone present.
On your way back to Ribeira Brava you will encounter Scibida Rock drawings-made by sediment action on rocks-that add mysticism to local traditions but also a grandiose landscape where locals' smiles exude African warmth.
Finally, closing out the route is a beautiful natural pool contrasting against its arid surroundings and whose green waters leave no one indifferent.
An island that creates music and poetry
In São Nicolau, Armando Zeferino Soares was born - the famous composer of the music that brought Cape Verde to the world through Cesária Évora's voice in "Sodade".
The music is spread throughout the island and is part of its identity; it's a way of life.
São Nicolau is home to morna, a romantic and bucolic musical style. In addition to traditional Creole sounds, you can also hear mazurka from Europe played with violins.
Many local musicians can be found playing in bars, nightclubs, and all over the island - making it easy for visitors to experience lively rhythms and soulful melodies that are such an integral part of Cape Verdean culture.
A stunning walk through Monte Gordo
In the North of São Nicolau stands Mount Gordo, a beautiful mountain that has become a popular destination for nature lovers and adventurers seeking sublime landscapes, fresh air, and tranquility.
There are many trekking trails that offer stunning panoramic views of the surrounding valleys, forests, and coastal areas.
Along the paths are traditional villages and many places that welcome visitors with an open smile and all their knowledge about Cape Verdean culture and traditions.
The Juncalinho Trail
The Carriçal - Juncalinho Trail
The East Coast Trail - Morro Alto
The Traversata Morro Alto Trail.
Pocket Guide to the island of São Nicolau
Below is a quick overview of some of São Nicolau island's most notable attractions
Beach and Sun Attractions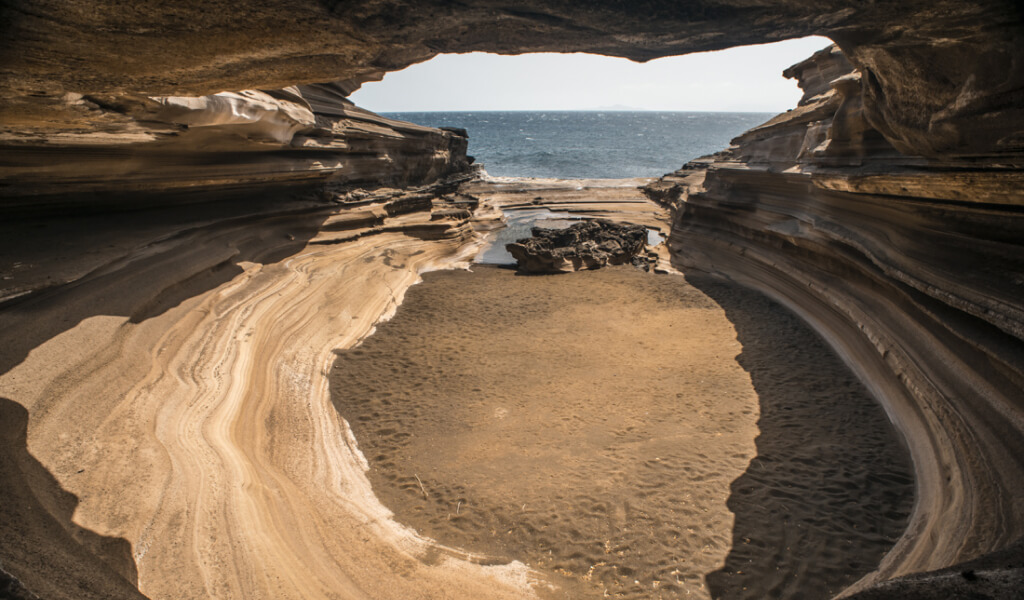 Gombeza Bay (Carriçal)
Branca Beach (Tarrafal)
Luz Beach (Tarrafal)
Lagoa Beach (Tarrafal)
Baixo da Rocha Beach (Tarrafal)
Calheta Beach (Tarrafal)
Campo Pedrada Beach(Tarrafal)
Carriçal Beach (Carriçal)
Casimba Beach (Tarrafal)
Escada Beach (Tarrafal)
Forçado Beach (Preguiça)
Morro Branco Beach (Tarrafal)
Barril Beach (Tarrafal)
Francês Beach (Tarrafal)
Tarrafal Beach (Tarrafal)
Grande Beach (Tarrafal)
Tedja Beach (Tarrafal)
Prainha Beach (Ribeira Brava)
Nature and Adventure Attractions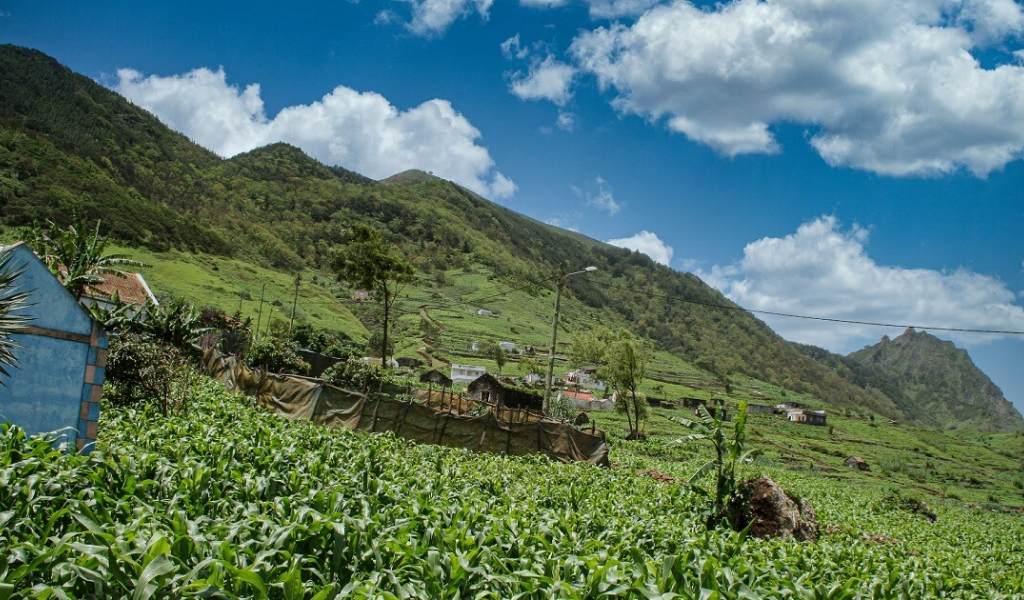 Bay of Angola e Ponta Ferrabraz (Praia Branca)
Bay of Carriçal (Carriçal)
Bay of São Jorge (Preguiça)
Hike from Fajã to Covoada (Ribeira Brava)
Hike from Fajã to Cachaço (Ribeira Brava)
Hike from Ribeira Brava to Águas das Patas (Ribeira Brava)
Hike from Ribeira Brava to Cachaço (Ribeira Brava)
Hike from Ribeira Brava to Juncalinho (Ribeira Brava)
Hike from Ribeira Prata to Tarrafal (Tarrafal)
Canto de Fajã (Fajã)
Carbeirinho (Tarrafal)
Dunas de Baixo de Rocha (Baixo Rocha)
Fajã de Baixo (Fajã)
Figueira do Coxo (Figueira do Coxo)
Fragata no sopé do Monte Gordo (Fragata)
Encantados Caves (Carriçal)
Hortelã (Hortelã)
Juncalinho (Juncalinho)
Cachaço Viewpoint (Cachaço)
Bissau Mount (Caleijão Ribeira Brava)
Alto das Cabaças Mount (Monte Gordo)
Nossa Sra. da Cintinha Mount (Cachaço)
Alto Knoll (Ribeira Brava)
Bird Watching
Whale Watching (Ponta do Ferrabraz)
Turtle Nesting Watching
Natural Park of Monte Gordo (Cachaço)
Pico da Cruz (Tarrafal)
Pico do Alberto (Ribeira Brava)
Lagoa Natural Pool (Ribeira Brava)
Largo Natural Pool (Tarrafal)
Preguiça Port (Preguiça)
Lapa Port (Preguiça)
Queimadas (Queimadas)
Calhaus Stream (Tarrafal)
Funda Stream (Ribeira Brava)
Prata Stream (Ribeira Brava)
Trail Tarrafal de São Nicolau (Tarrafal)
Morro da Praia Branca Vulcano (Tarrafal)
Nautic Attractions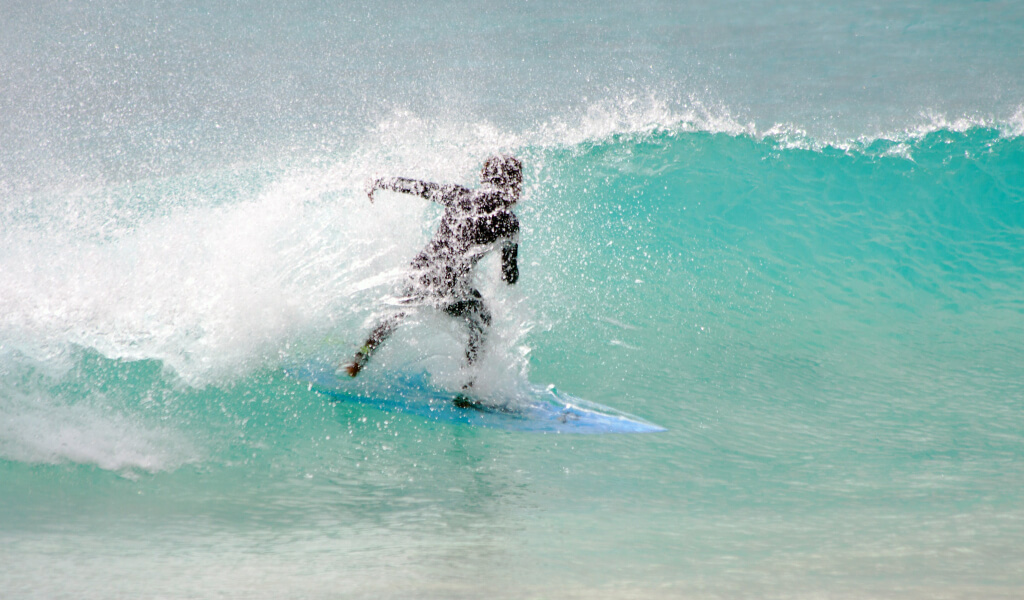 BodyBoard (Praia do Tarrafal e Praia da Lagoa
Scuba Dive (Tarrafal)
Jet Ski (Praia do Tarrafal e Praia da Lagoa)
Traditional Fishing (Tarrafal)
Sport Fishing (Tarrafal)
Blue Marlin Tarrafal)
Snorkeling (Tarrafal)
Stand-up Paddle (Praia do Tarrafal e Praia da Lagoa
Surf (Tarrafal)
Cultural Attractions
Água das Patas (Água das Patas)
Caleijão Village (Caleijão)
Belém (Belém)
Municipal Library (Ribeira Brava, Tarrafal)
Cabeçalinho (Cabeçalinho)
Carriçal (Carriçal)
House of the Morna Sodade (Tarrafal)
Paulino Vieira Cultural Center (Tarrafal)
Youth Center (Ribeira Brava)
Draws of Rotcha Scribida (Ribeira de Prata)
Tuna Factory (Tarrafal)
Fajã (Fajã)
Preguiça Lighthouse (Preguiça)
Barril Lighthouse (Tarrafal)
Festival of Nossa Sra do Rosário (Ribeira Brava)
Festival of Santa Cruz (Água das Patas)
Festival of São António (Preguiça)
Festival of São Francisco (Tarrafal)
Festival of São João (Ribeira Brava, Carvoeiros, Praia Branca)
Festival of São José (Hortelã)
Festival of São Pedro (Ribeira Brava)
Festival of Município Ribeira Brava (Ribeira Brava)
Festival of Município Tarrafal (Tarrafal)
Festival of Azul (Tarrafal)
Festival of Lagoa (Juncalinho)
Festival of Praia de Telha (Tarrafal)
Festival of Água Doce (Ribeira de Prata)
Festival of Prainha (Ribeira Brava)
Fort of Príncipe Real (Preguiça)
Fortim d'El Rei (Tarrafal)
São Francisco Church (Tarrafal)
Matriz Church (Ribeira Brava)
Nossa Sra do Rosário Church (Ribeira Brava)
Fishing Museum (Tarrafal)
Orfanato Rainha Santa Isabel (Caleijão)
Pico da Cruz (Tarrafal)
Port pesca da Preguiça (Preguiça)
Povoação da Praia Branca (Praia Branca)
Ribeira Brava / Stancha (Ribeira Brava)
Rotcha Scribida (Ribeira de Prata)
Ruins of Caramujo (Ribeira Brava)
Sé Cathedral (Ribeira Brava)
Religious School of São José (Ribeira Brava)
Sobrados (Casas) Coloniais (Ribeira Brava)
Terreiro (Ribeira Brava)
Preguiça Village(Preguiça)
Tarrafal Village (Piscatória) (Tarrafal)
Other Informations about São Nicolau Island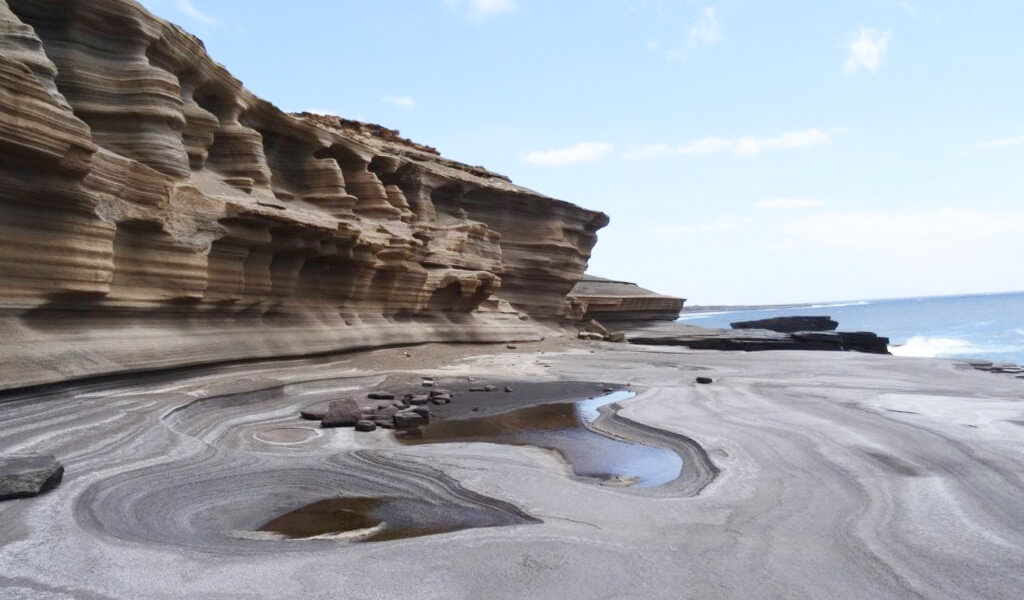 When visiting the island, it's convenient to bring comfortable footwear, sunscreen and Cape Verdean shields in order to acquire necessary services.
The best way to get to know São Nicolau is by taxi.
There are several locations with taxi stands for sporadic trips, but it's also possible to rent the services of these professionals on a more permanent basis, functioning as a guide around the island.
If you want to get to know even more about the Island of São Nicolau, click here
Explore Cabo Verde
Sun and beach, mountain trails, landscapes of a nature that so easily springs up everywhere and a wealth of customs and traditions that does not translate into any price: Cabo Verde is a paradise that rests by the sea.
With the morabeza of the people and the magic that is only found in Islands of sun and sea, this archipelago is a universe of experiences to discover.
Flavors, smells and colors permeate memories and here you can feel the warm breeze on the skin and the sweetness of life.
Travel Wise
Getting to know a new country is synonymous with new adventures. Each country is a country. It is a different culture, with its own laws, customs, tastes and peculiarities distinct from any other part of the world.
Preparing your trip in advance can save you some challenges.
Here you can find the most frequent questions of travelers and some tips so that you can get to know the country smoothly.
Newsletter
Sign up for our newsletter and discover travel experiences you'll really want to try.