São Vicente Island
São Vicente is the land of Cesária Évora, home of mornas, jazz and coladera. Its capital is the city of Mindelo, historic, charming and beautiful, it is considered the most cosmopolitan and European of the archipelago, with lively nights and lots of cultural activity.
227 km²
Total area
774 m
Monte Verde is the highest point of the island
GPS
16,8533° N, 24,9808° W
80.000
People
São Vicente is a place filled with history, great music, and unforgettable natural beauty
In addition to its rich and lively cultural offerings, the island of São Vicente boasts a breathtaking natural landscape.
From the rugged mountains that rise over Mindelo to the crystal-clear waters that kiss its shores, the island is a dream for nature enthusiasts.
Visitors are embraced by the warmth of 'morabeza,' because na nôs tera, nôs tudo ê família - in our land, we are all family.
This Cape Verdean trait of welcoming everyone as family is evident in the warm smiles and welcoming gestures, which immediately instill a sense of belonging and acceptance.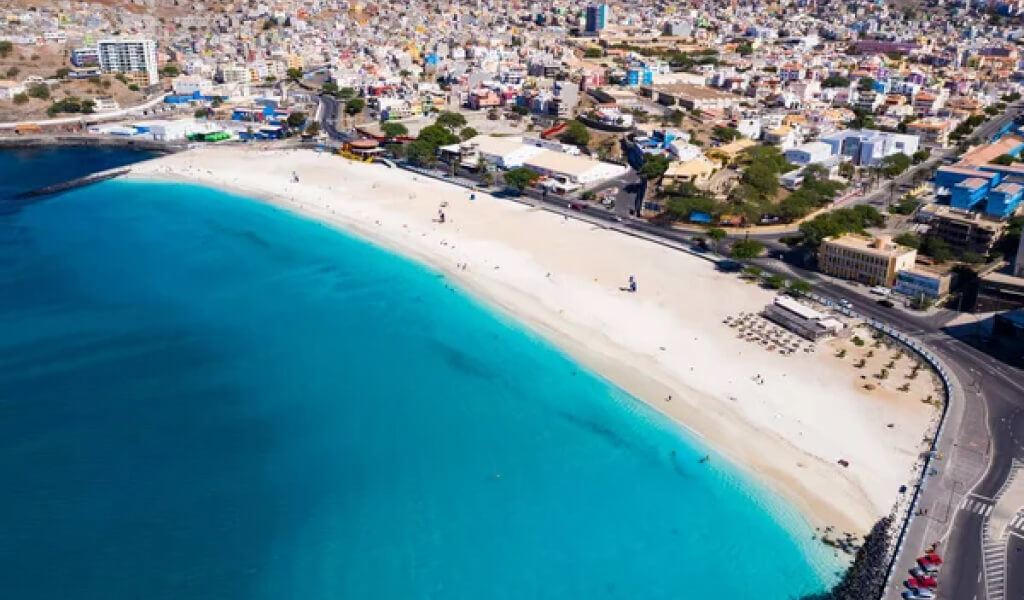 History, geography, and culture of São Vicente
The island of São Vicente was discovered in 1462 by Portuguese explorers and, throughout its history, has been an important trade hub due to its strategic location.
The capital and main city is Mindelo, vibrant and colorful, known for its lively music scene and stunning colonial architecture.
São Vicente covers an area of 227 square kilometers and is characterized by rugged terrain and steep mountains.
The island's highest point is Monte Verde, which stands at an altitude of 774 meters.
The coordinates of São Vicente are 16.8533° N, 24.9808° W. The island has a population of around 80,000, with a blend of African, European, and Brazilian heritages.
Some of São Vicente's most notable children are the artist and performer Cesária Évora and the writer Germano Almeida.
The island is recognized as the music capital of Cape Verde.
Its cuisine, like that across the Cape Verde archipelago, is influenced by Portuguese, African, and Brazilian kitchens.
Some must-try local products include 'grogue,' a potent rum made from sugarcane, and of course, the famous cachupa
Exploring the capital: Mindelo
Mindelo is worth a visit for its colonial architecture, strong musical culture and bustling markets.
The Municipal Market, with over a century of history, is the perfect place to experience local life with dozens of stalls and commercial spaces that include:
Fresh and dry goods stalls
Butcher shop
Grocery store
Cafes
Boutiques
Electronics stores
Sewing workshop
Craft store
Herbalist shop
Theater documentation center
Permanent exhibitions
The Mindelo Cultural Center is a true lesson in history and culture, with its doors always open for rehearsals and classes in music, singing, theater, visual arts or yoga.
Throughout the year there are concerts, festivals, lectures, training sessions, book launches and other events.
It includes a craft store, bookstore and courtyard for relaxation.
Enjoy the crystal clear and golden beaches
The island of São Vicente is home to some of the most breathtaking beaches in Cape Verde.
The top 3 include:
Laginha Beach, a favorite among tourists and locals alike,
São Pedro Beach, known for its peaceful atmosphere and excellent surfing conditions, and
Calhau Beach, located in a more secluded area with dramatic rock formations and calm waters perfect for swimming and snorkeling.
But there are over a dozen beaches on São Vicente, each with something different to offer.
Whether it's swimming, sunbathing, trying out windsurfing, kiteboarding or surfing or simply relaxing with a book.
Beaches of São Vicente
Baía das Gatas Beach
Calhau Beach
Calheta Grande Beach
Ceilada do Calhau Beach
Flamengos Beach
Laginha Beach
Palha Carga Beach
Grande Beach
Norte Beach
Salamansa Beach
Topim Beach.
Walking in Monte Verde
Nature lovers will fall in love with Monte Verde.
The trail starts in the village of São Pedro and climbs the rocky and steep slopes of Monte Verde, the highest peak on the island at an altitude of 774 meters.
The ascent is exhausting and requires a good level of physical fitness.
Along the way, hikers can enjoy breathtaking views of the rugged coastline, sea embracing it, lush vegetation, as well as unique flora and fauna.
Enjoying the nightlife
The night can start at Baía das Gatas beach, a popular spot that hosts an annual music festival and is an excellent choice to enjoy a cocktail while watching the sunset.
Mindelo is known for its vibrant music scene and bars and nightclubs in the city center, particularly around Rua de Lisboa and Praça Nova.
From traditional Cape Verdean music to jazz, reggae, and electronic beats, there's great music and entertainment for everyone.
The most famous musical style of the archipelago is morna, a melancholic genre full of soul that has been compared to blues.
Cesária Évora, Bana, and Tito Paris are some of the island's most famous musicians who started their careers in Mindelo and were huge ambassadors of Cape Verdean music worldwide.
Visiting Santo Antão
Just a short ferry ride away, the island of Santo Antão is a paradise for hikers and nature enthusiasts.
With its green-filled valleys, towering cliffs, and traditional villages, this island offers a glimpse into a way of life that has changed little over the centuries.
It's worth visiting the city of Paul, famous for its sugarcane fields and coffee plantations.
POCKET GUIDE TO THE ISLE OF SÃO VICENTE
São Vicente is heralded as one of the most culturally rich islands of Cape Verde.
With so much to hear and behold, find below a concise overview of some of São Vocente island's most notable attractions
Sun and Beach Attractions
Gatas Bay (Baía das Gatas)
Boca da Lapa (Calhau)
Calheta Beach (Madeiral)
Cilada do Calhau Beach (Calhau)
Entre os Picos Beach (Monte Cara)
Jon Debra (Beach Mindelo)
Jordão Beach (Salamansa)
Laginha Beach (Beach Mindelo)
Linho de Guincho Beach (Santa Filomena)
Palha Carga Beach (Palha Carga)
Salamansa Beach (Salamansa)
Sandy Beach (Calhau)
São Pedro Beach (São Pedro)
Saragarça Beach (Calhau)
Topim Beach (Calhau)
Calhau Beach (Calhau)
North Beach (Norte Baía)
Finados Beach (Flamengo)
Flamengos Beach (Flamengo)
Grande Beach (Norte Baía)
Nature and Adventure Attractions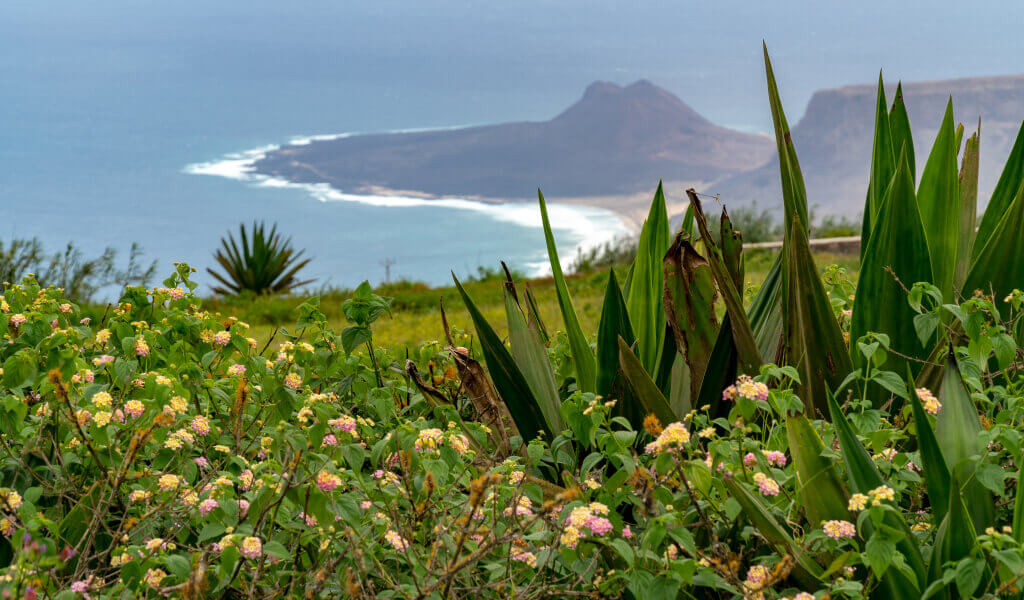 Galés Bay (Lazareto)
Gatas Bay (Baía das Gatas)
Mindelo Bay (Mindelo)
Porto Grande Bay (Mindelo)
Calhau (Calhau)
Calheta Grande (Calheta Grande)
Salamansa Dunes (Salamansa)
North Beach Dunes (Baía do Norte)
Fateja (Lazareto)
Pássaros Islet (Mindelo)
Madeiral (Madeiral)
Cara Mount (Mindelo)
Verde Mount (Monte Verde)
Branco Mount (Lazareto)
Calhau Natural Pool (Calhau)
Fateja Natural Pool (Lazareto)
Julião Stream (Ribeira Julião)
Santa Luzia Terra (Mindelo)
São Pedro (São Pedro)
Trail of São Pedro to Dona Amélia Lighthouse (São Pedro)
Viana Vulcano (Calhau)
Nautic Attractions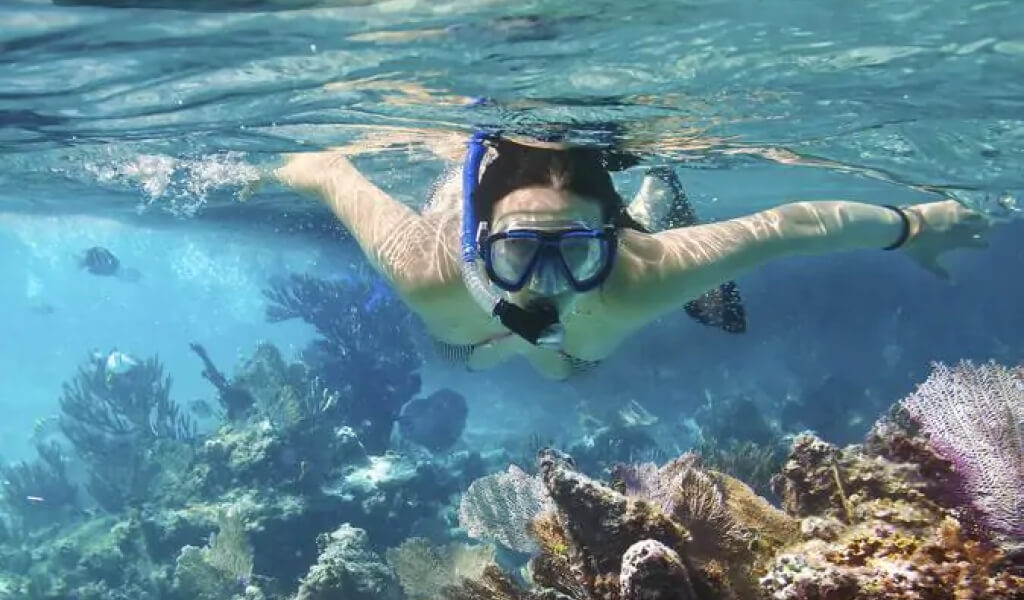 Body Board (Praia Grande Calhau)
Kite Surf (Calhau, Baìa das Gatas, São Pedro)
Scuba Dive (São Pedro, Mindelo)
Sport Fishing (São Pedro, Mindelo)
Traditional Fishing (São Pedro, Salamansa, Calhau, Baía)
Snorkeling (São Pedro, Mindelo, Calhau)
Stand-up Paddle (Laginha)
Surf (São Pedro, Mindelo)
Cultural Attractions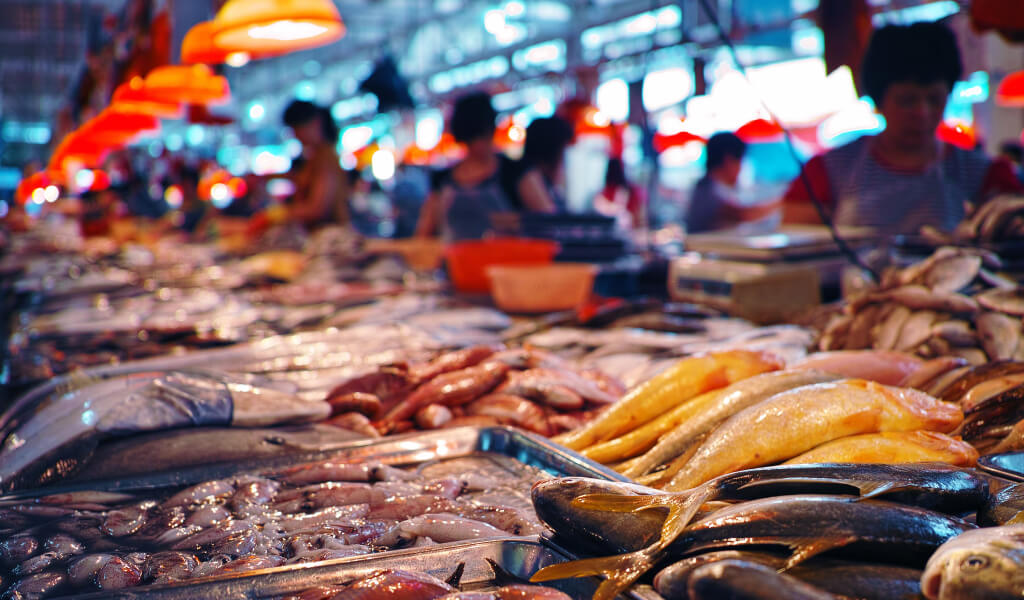 Antigue School Gil Eanes (Mindelo)
12th September Avenue (Mindelo)
Marginal Avenue (Mindelo)
Mindelo Cultural Center (Mindelo)
French Cultural Center (Mindelo)
CNAD (Centro Nacional de Arte e Desenho) (Mindelo)
Eden Park (Mindelo)
Building of Câmara Municipal (Mindelo)
New School (Mindelo)
Ex-Edificio Telegrafo (Mindelo)
Festival of Carnaval (Mindelo)
Festival of Santo António (Craquinha)
Festival of São João (R. Julião)
Festival of São Miguel (Norte Baía)
Festival of São Pedro (São Pedro)
Festival of Mindelact (Mindelo)
Festival of Baia das Gatas (Mindelo)
Festival of música da Laginha (Mindelo)
Festival of Kavala (Mindelo)
Festival of Morna Jazz (Mindelo)
FONARTES - Craft Forum (Mindelo)
Fortim del Rei (Mindelo)
Hospital Baptista Sousa (Mindelo)
Mindelo Fisch Market (Mindelo)
Vegetables and Fruits Market of Praça da Estrela (Mindelo)
Municipal Market (Mindelo)
Passáro Monument (Mindelo)
Mural of Vhis (Mindelo)
Museum of Cesária Évora (Mindelo)
Museu of the Sea (Belem tower replic) (Mindelo)
Obelisc Passagem Sacadura Cabral and Gago Coutinho (Mindelo)
People Palace (Presidential Palace) (Mindelo)
Place Amílcar Cabral (Praça Nova) (Mindelo)
Church place (Mindelo)
Place of da Luz (Mindelo)
Place of Dr. Regala (Mindelo)
Place of Estrela (Mindelo)
Quintal das Artes (Mindelo)
Bote Stream (Mindelo)
Praia Street (Mindelo)
Lisboa Street (Mindelo)
Coco Street (Ex Cruzeiro Street) (Mindelo)
Other informations about São Vicente Island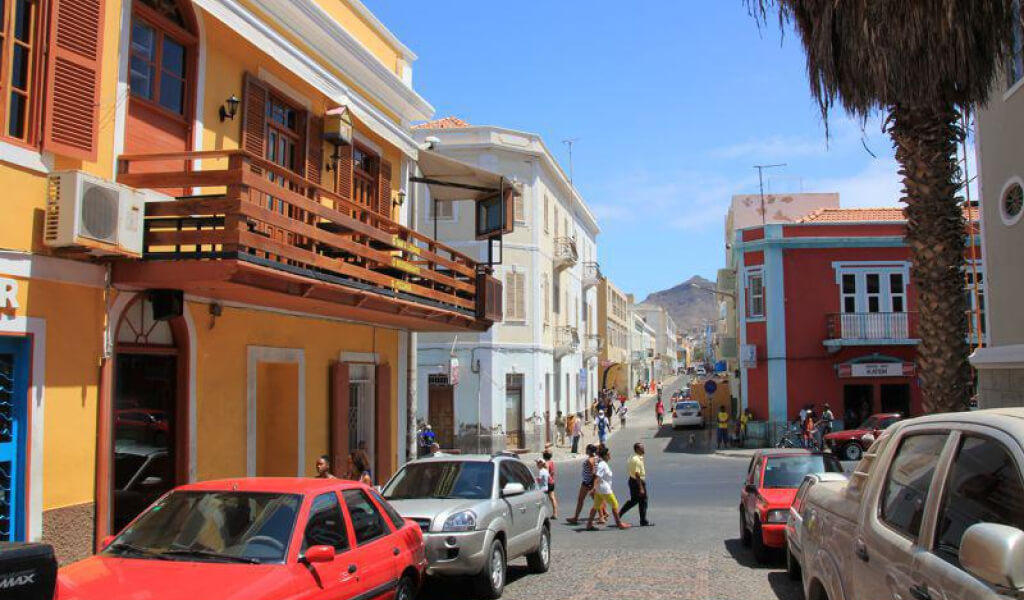 The main means of transportation on the island of São Vicente is taxis, with affordable fares. However, it's a good idea to agree on a price before starting your journey.
There are also some buses that circulate between the main villages and cities, but it's advisable to confirm their schedules locally.
For those planning on driving on the island, vehicles can be rented; however, caution is recommended as roads can be narrow and winding.
Explore Cabo Verde
Sun and beach, mountain trails, landscapes of a nature that so easily springs up everywhere and a wealth of customs and traditions that does not translate into any price: Cabo Verde is a paradise that rests by the sea.
With the morabeza of the people and the magic that is only found in Islands of sun and sea, this archipelago is a universe of experiences to discover.
Flavors, smells and colors permeate memories and here you can feel the warm breeze on the skin and the sweetness of life.
Travel Wise
Getting to know a new country is synonymous with new adventures. Each country is a country. It is a different culture, with its own laws, customs, tastes and peculiarities distinct from any other part of the world.
Preparing your trip in advance can save you some challenges.
Here you can find the most frequent questions of travelers and some tips so that you can get to know the country smoothly.
Newsletter
Sign up for our newsletter and discover travel experiences you'll really want to try.