Fogo Island
It is in Fogo that the highest point of the archipelago is located, the Volcano of Fogo, still active but without danger for residents and visitors.
476 km²
Total area
2.829 m
Above sea level
GPS
14.9086° N, 24.6676° W
35.000
People
The Unbreakable Spirit of the Island of Fogo
Fogo is one of the most unique islands in Cape Verde, with its impressive volcano and a rich history dating back to the 15th century.
The island was discovered in 1460 by Portuguese explorers, and much of its architecture dates back to the colonial period.
The capital of Fogo is São Filipe, a charming, colorful city with a lively atmosphere. Other important cities on the island include Mosteiros and Achada Furna.
The island of Fogo is known for its peculiar territory, with an area of 476 square kilometers and a topology characterized by the volcanic mountain Pico do Fogo, at an impressive 2,829 meters above sea level.
The coordinates of the island are 14.9086° N and 24.6676° W. The population of Fogo is about 35,000 inhabitants.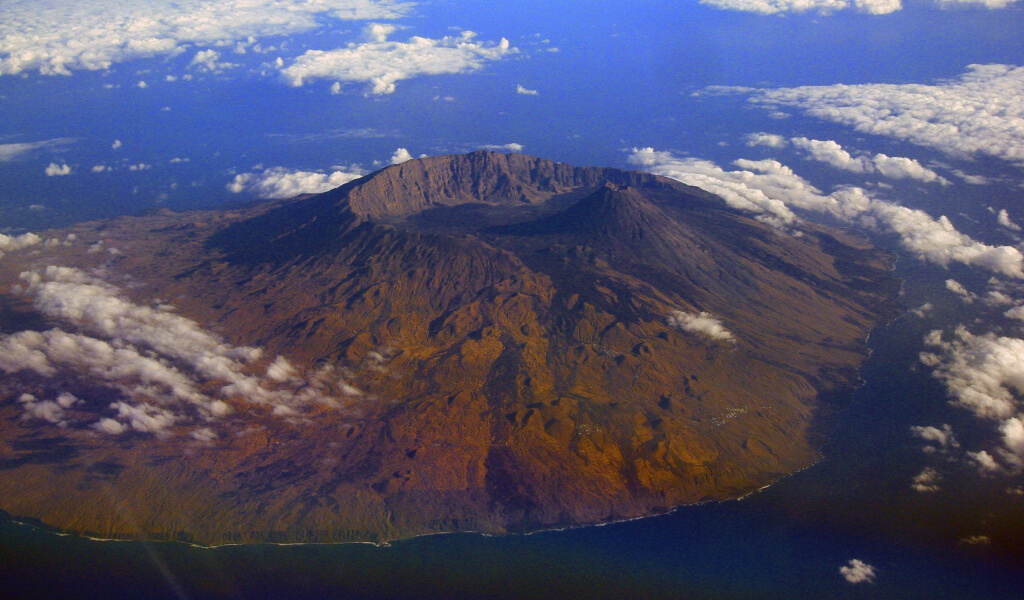 It is home to an active volcano that has erupted several times in recent years causing significant damage to homes and infrastructure.
But the people living on this resilient island have come together time after time to rebuild their communities from scratch each time disaster strikes.
There's something truly special about this place!
Here, traditions run deep, yet modernity can still be found amongst bustling streets alive with music played by locals who greet you warmly as if they've known you all your life.
It's no wonder why so many visitors fall in love with this unbreakable spirit that defines everything about it!
Meeting an inspiring people
In 2014, the lava released by the volcano engulfed villages and farmland in its path.
In the midst of this devastation, the unwavering strength of the people of Fogo Island emerged as an unshakable beacon of hope.
With resilience etched into their skin, they came together to rebuild their lives and communities from the ashes.
Fueled by their determined spirit forged in fire, residents turned adversity into opportunity, charting a new course but returning to the foot of the volcano as soon as possible.
Their inspiring story is a testament to the power of human resilience, lighting up the island with a flame that can never be extinguished.
Climbing to the Peak of Fire
Chã das Caldeiras is a volcanic valley, surrounded by imposing lava walls at the base of the Peak of Fire.
The Chã das Caldeiras trail is the path to reach its heart.
This journey can take up to 6 hours and must be accompanied by a local mountain guide.
You can witness the impact and transformation that resulted from the eruption, learn about the history and geology of the island, and visit its villages.
On this very fertile volcanic soil, locals cultivate raw materials that produce:
coffee, famous Fogo wine
sweet potato puddings and
Fogo cheese.
With a creamy texture and salty-spicy flavor made from local goat milk, cheese has an annual festival held in Monte Grande every May where there's plenty of:
cheese,
homemade wine,
goat with xerém (cornmeal),
cufongo (corn bread),
porridge with goat milk workshops and
good music.
Experience the robust Wine of Fogo
The wine from the Island of Fogo is a testament to its unique terroir.
From vines rooted in volcanic ash, comes a wine of unmatched character and depth.
Cultivated by local winemakers who possess an intimate knowledge of the island's soil, Fogo grapes produce red, white, rosé wines as well as liqueurs from:
traditional black and white grape varieties,
white and black muscatel grapes, and
Portuguese national touriga and Setúbal muscatel.
These grapes are caressed by ocean breezes and bathed in abundant island sunshine to produce a truly one-of-a-kind wine.
Each sip is a dance on the palate revealing layers of complexity with a distinct sense of place - bearing witness to captivating landscapes, raw energy, and rich island heritage.
Watching the Festas de São João
The Festas de São João is a popular celebration that takes place at the end of June.
This festival is one of the most important cultural events on the island and is also a way to get to know local traditions and customs.
In honor of Saint John the Baptista, the festival lasts several days and includes numerous events, including:
religious processions,
music,
dance, and
traditional food and drink.
One of the most emblematic traditions of the festival is the Dance of São João.
It's a traditional dance performed by men and women in colorful costumes typically accompanied by live music and an infectious energy.
Another highlight is Bodo de Leite which is a traditional meal served on the first day of festivities consisting of various dairy-based dishes such as cheese, milk, yogurt etc.
Bodo de Leite provides an opportunity for families and friends to come together over local cuisine.
Pocket Guide to the Island of Fogo
Fogo Island is one of the best known islands in Cape Verde, as it has one of the country's greatest symbols, the Fogo Volcano, an active volcano.
But this Island offers much more than that!
See below a quick summary of some of the most relevant attractions on Fogo Island.
Sun and beach Attractions
Ponta da Salina (Salinas)
Fonte Bila Beach (São Felipe)
Vale dos Cavaleiros Beach (São Felipe)
Nature and Adventure Attractions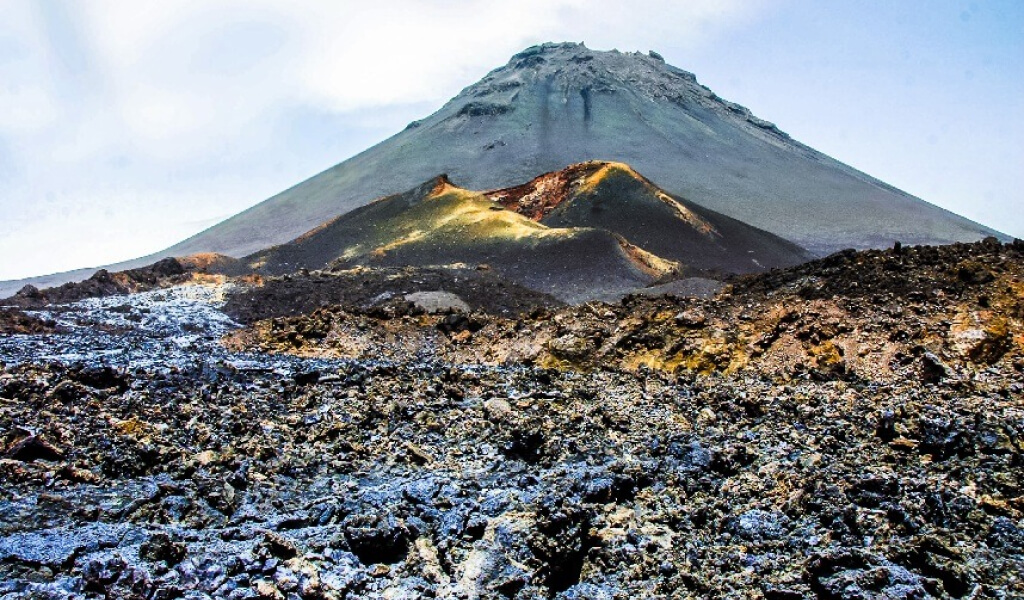 Bordeira (Santa Catarina)
Monte Velha Forest (Santa Catarina)
Fogo Natural park (São Felipe)
Pico do Fogo - top of Fogo Vulcano (Chã das Caldeiras)
Pico Pequeno - saída subsidiária do vulcão (Chã das Caldeiras)
Salines Natural Port (Salinas)
Campana Riba to Campana trail (Campanha)
Chã das Caldeiras trail (Chã das Caldeiras)
Chã das Caldeiras to Ribeira Felipe trail (Santa Catarina)
Caldeira to Mosteiros trail (Santa Catarina)
Ribeira Felipe to São Jorge trail (São Felipe)
São Lorenço to Achada Malva trail (São Felipe)
Zambujeiro to Curral Grande trail (São Felipe)
Cultural Attractions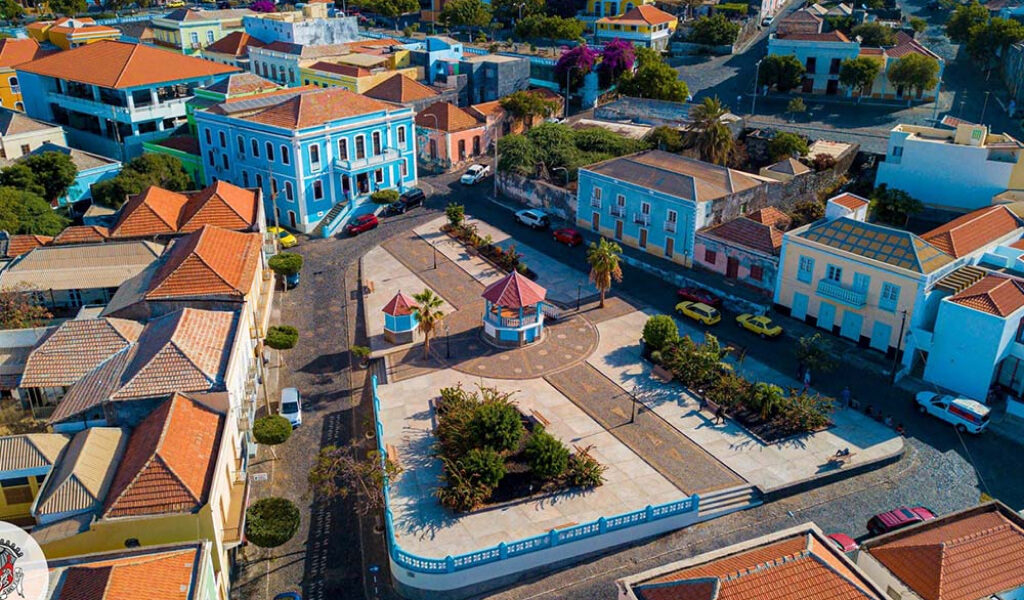 Home of Baldeiras (São Felipe)
Memory House (São Felipe)
São Felipe City (capital) (São Felipe)
Cova Figueira (Santa Catarina)
Mosteiros Lighthouse (Mosteiros)
Ponta de Alcatraz Lighthouse (Santa Catarina)
Vale de Cavaleiros Lighthouse (Vale dos Cavaleiros)
São Felipe festival (São Felipe)
São João festival
São Lourenço Church (São Lourenço)
Matrix Church (São Felipe)
Coffee Museum (Mosteiros)
Municipal São Felipe Museum (São Felipe)
Povoação Chã das Caldeiras (Chã das Caldeiras)
Povoação de Achada Furna (Santa Catarina)
Mosteiros Village (Mosteiros)
Other information about Fogo Island
There is a wide variety of lodging options available in Fogo, including hotels, guesthouses and apartments for every preference and budget.
Fogo, like the entire Cape Verde archipelago, fills its tables with good traditional food, where seafood, cachupa and feijoada are not lacking.
Local delicacies are available in a considerable range of restaurants and also at the island's markets, where fresh seafood, cheese, wine, fruits and vegetables can be found.
Getting around on Fogo is relatively easy. Taxis are readily available on the island and can be hailed on the street or called for pick-up.
The island also has a reliable bus system that connects many of its main villages and cities.
Renting a car or motorcycle is another popular option for exploring the island at one's own pace.
Finally, Fogo Island is relatively small and many of its main attractions are located within short distances from each other.
Walking is thus an excellent way to get some exercise while enjoying the incomparable beauty of the island.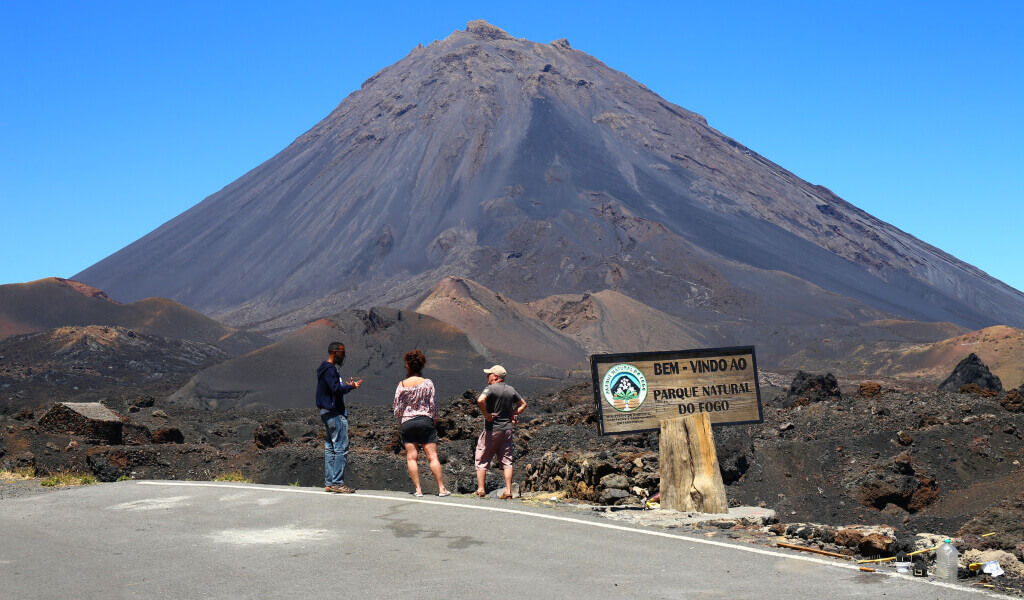 Explore Cabo Verde
Sun and beach, mountain trails, landscapes of a nature that so easily springs up everywhere and a wealth of customs and traditions that does not translate into any price: Cabo Verde is a paradise that rests by the sea.
With the morabeza of the people and the magic that is only found in Islands of sun and sea, this archipelago is a universe of experiences to discover.
Flavors, smells and colors permeate memories and here you can feel the warm breeze on the skin and the sweetness of life.
Travel Wise
Getting to know a new country is synonymous with new adventures. Each country is a country. It is a different culture, with its own laws, customs, tastes and peculiarities distinct from any other part of the world.
Preparing your trip in advance can save you some challenges.
Here you can find the most frequent questions of travelers and some tips so that you can get to know the country smoothly.
Newsletter
Sign up for our newsletter and discover travel experiences you'll really want to try.