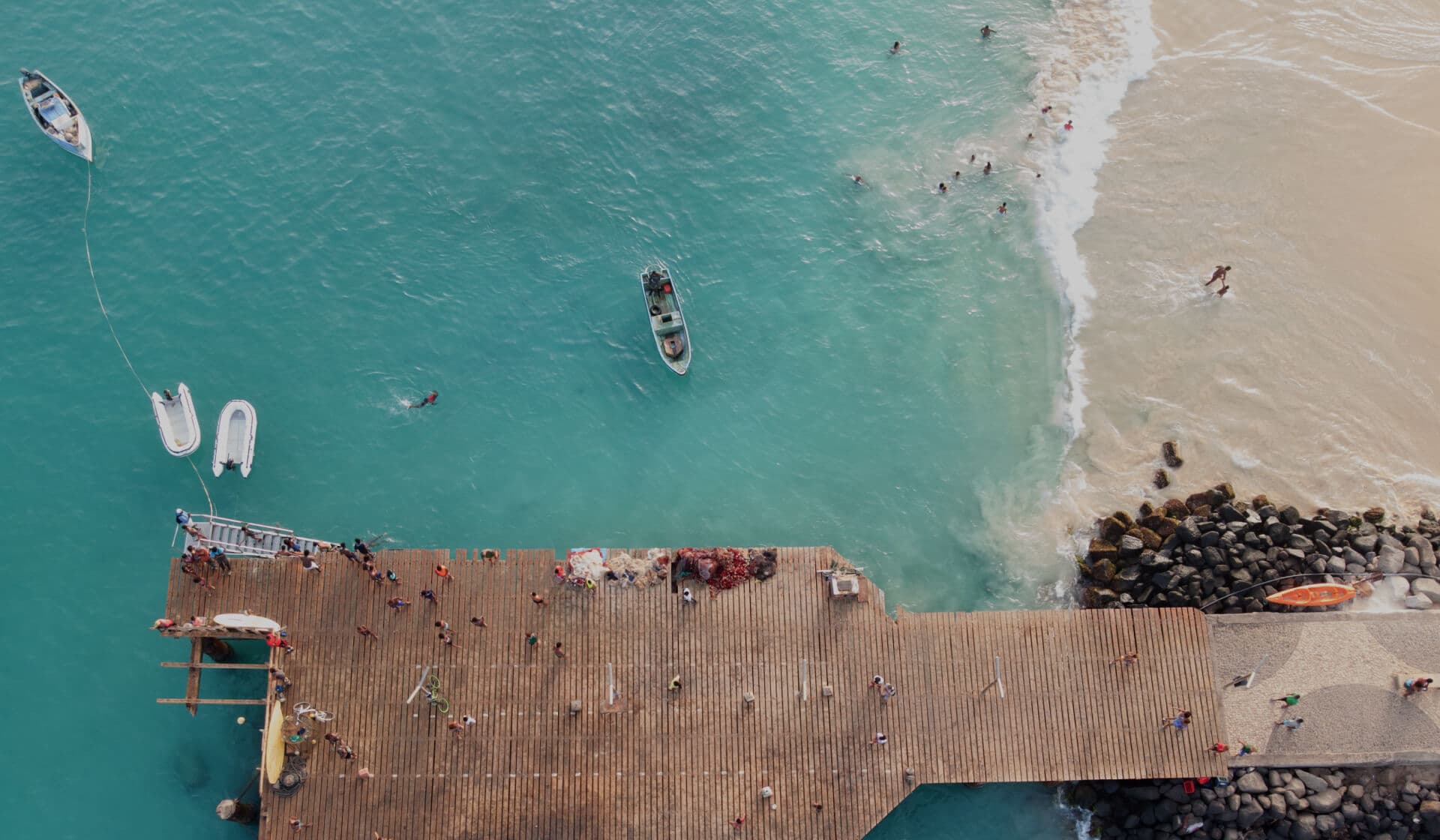 Privacy Policy
Responsible Identification
This "Website" is owned and managed by the General Directorate of Tourism of Cabo Verde (DGTCV) with headquarters at Rua Cidade Funchal, Achada Santo António, nº2, Ground Floor, PO Box nº194 and with NIPC 313788103
By using this website you are consenting to the terms described in this Privacy Policy.
Collection and Processing of Personal Data
The personal data collected and processed by the DGTCV is only the one that you voluntarily place on the forms on this Website. However, please note that filling these may be necessary to access or obtain certain content or services.
The personal data collected are, namely: name and email.
The data are collected with your free, express and substantiated consent in a positive act, and you can make them available as easily as moving forward to its cancellation.
Purpose of the Processing of Personal Data
The purpose of collecting and processing personal data is to clarify doubts and subscribe to the newsletter. Your data will only be treated for these purposes, explicit and legitimate, and will not subsequently be treated in a manner incompatible with these. The data collected and processed are adequate, relevant and not excessive in relation to these purposes.
Your Rights
To exercise your right of access, rectification, cancellation and opposition, or even forgetting and portability of your personal data, you can send a written communication to the following email address: itcv@mtt.gov.cv.
In this exercise of rights, you must specify the claim, which will be met in a timely manner, within the legal deadlines.
Safety
DGTCV uses the appropriate security measures to protect your personal data against destruction, accidental or unlawful, accidental loss, alteration, dissemination or unauthorized access, and against any other form of unlawful treatment. However, as the Internet is not completely secure, we warn you that your personal data may circulate on the network without security conditions, at the risk of being seen and used by unauthorized third parties.
Data Conservation
Your data is kept by the DGTCV for the purposes described here and to prove your registration on this website, as well as to assure the exercise of your rights, within the admissible terms according to the guidelines of the supervisory entities.
Other considerations
DGTCV is not responsible for any acts or omissions of third parties, namely regarding links to other websites and their contents.
In the event of any legislative or commercial changes, DGTCV reserves the right to change this Policy at all times, so you should consult it whenever you use this Website.
For more information please contact us by email itcv@mtt.gov.cv
GDPR compliance
DGTCV is aware of the implementation of the new General Data Protection Regulation (GDPR), REGULATION (EU) 2016/679 OF THE EUROPEAN PARLIAMENT AND OF THE COUNCIL of 27 April 2016, on the protection of individuals with regard to processing personal data and on the free movement of such data.
DGTCV is committed to acting in accordance with the regulation and is taking all measures in this direction.
Newsletter
Sign up for our newsletter and discover travel experiences you'll really want to try.